Steal the Look Home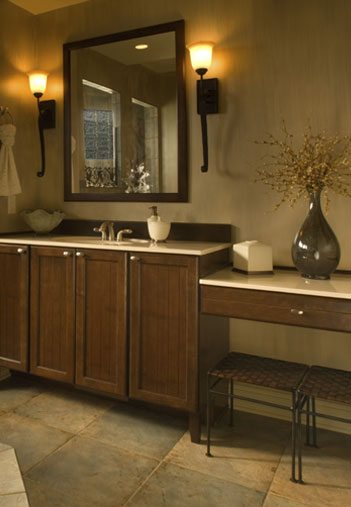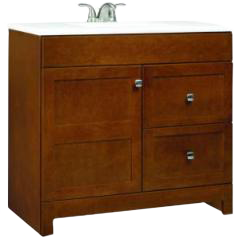 Medium Toned Bath Vanity
The clean-lined design of this bathroom vanity creates a modern look. To steal this look, pair your cabinetry with a slick, ivory countertop and brushed nickel hardware.
buy now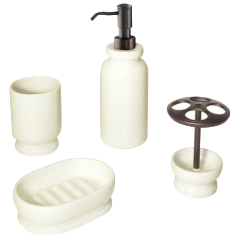 Ceramic Bath Collection
Deck out the countertop with a few coordinating ceramic pieces. This collection features bronze accents, which tie-in with other finishes in the room.
buy now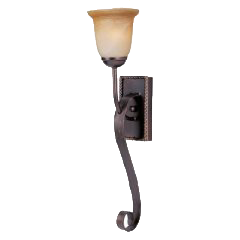 Bronze Scroll Wall Sconce
Change it up! Rather than a light fixture above the mirror, center it between two single sconces for a look of luxury.
buy now
Modern sanctuary
Warm hues and smooth finishes turn this room into a modern sanctuary, while still paying tribute to traditional style.
Other Home looks to steal