Steal the Look Fashion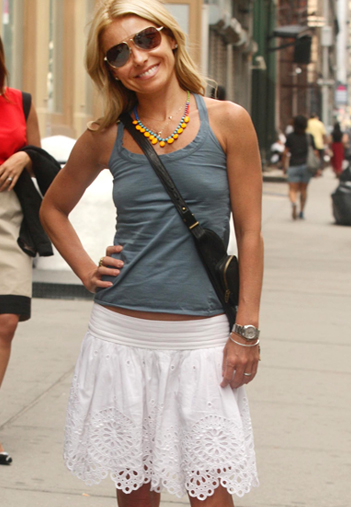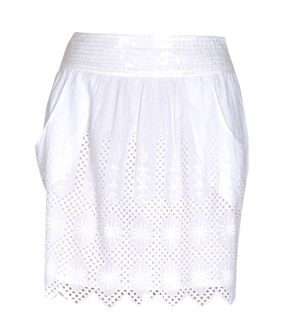 White mini skirt
Start with a white cotton mini skirt with an A-line shape and lace details.
buy now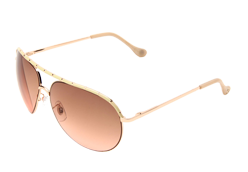 Classic aviators
Look cool and protect your eyes with a classic pair of aviator sunglasses.
buy now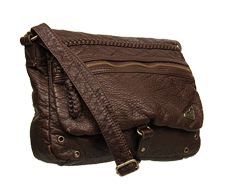 Crossbody bag
A soft, crossbody bag allows you to keep your hands free.
buy now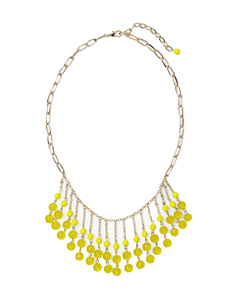 Bib necklace
Sometimes it's the accessories that make or break an outfit. This yellow bib necklace is definitely a winner.
buy now
Oh so cool
Casual doesn't mean sloppy. Kelly Ripa demonstrates how to pull off a casual yet cool look.
Other celeb looks to steal