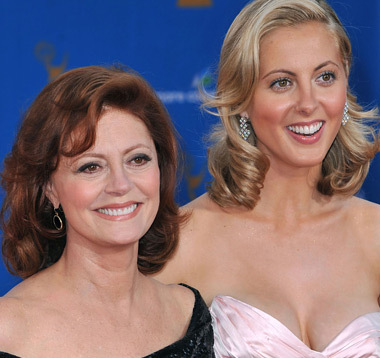 Susan Sarandon and Eva Amurri
Tighter than Thelma and Louise
These two beautiful ladies are pretty good at not making waves. Susan Sarandon was married in the '60s and '70s, but swore off marriage after it ended in divorce. Since then, she's had a few steady boyfriends, one of which resulted in daughter Eva Amurri. Eva hasn't had the same on-screen success as her mom, but she has scored several small roles and guest appearances.