Scented Oil Warmer
Create a relaxing mood in any room!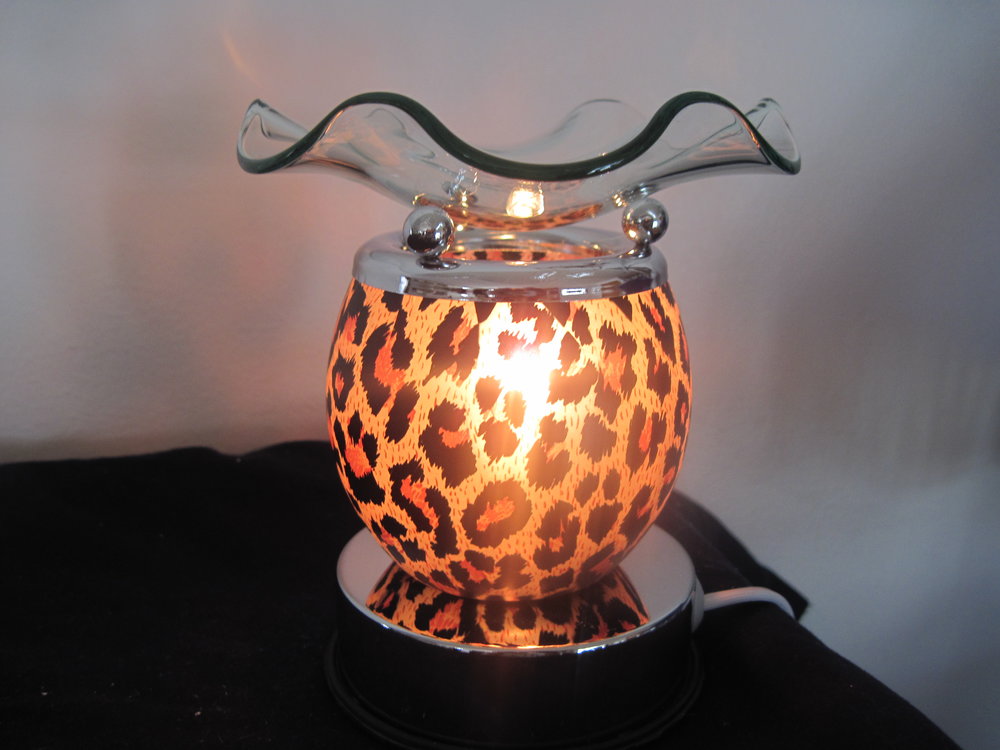 Walk on the wild side with this unique Leopard print touch lamp oil warmer from Aroma Delights! This warmer features 3 touch settings to create a relaxing mood in any room. Included is 2 bottles of Aroma Delights best selling scented oils (Sandalwood Musk) and (Cherry Mango). Add a few drops of Aroma Delights homemade scented oil to fill your home with a wonderful scent!
Enter now to win an Aroma Delights Leopard Oil Warmer!
Entries are unlimited!