Beautiful and unique accessories!
Enjoy 20% off from Boticca.com off when you shop the site with the code BOTICCAGIFT20!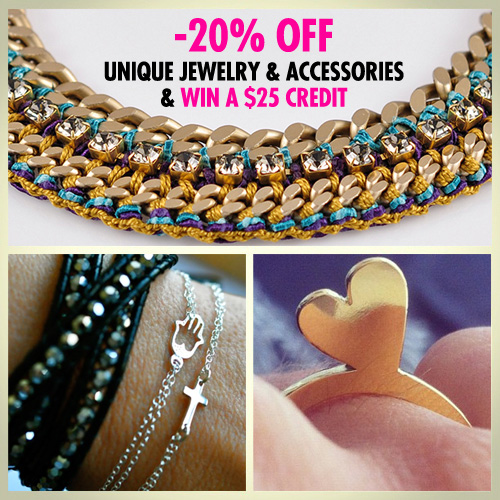 Boticca.com is the online destination for unique jewelry and accessories by over 300 independent designers based in 40 different countries. The site is a carefully curated and highly editorialized online marketplace where customers can buy directly from designers and contact them personally.
All jewelry & accessories on Boticca are sourced by a team of dedicated Style Hunters, who search all over the world to uncover up and coming designers with an inspiring story. Discover the world's most talented independent designers, captivating stories, gift guides, and beautiful jewelry and beautiful pieces to treasure, on Boticca.com.
What with the holidays coming up, Boticca.com would love to offer SheKnows readers, a special treat. Enjoy 20% off when you shop the site with the code BOTICCAGIFT20. (Valid through December 31st 2012, once per user.)
*To use the code, when completing your purchase at the checkout, enter the code in the field marked 'I have a voucher code' below the shipping address.
Feel free to share the code with family and friends! Here's to happy shopping & a Happy Holidays!
Enter now for your chance to win the $25 Boticca.com Gift Card Giveaway. 
Entries are unlimited. 
Check out more SheKnows Giveaways!