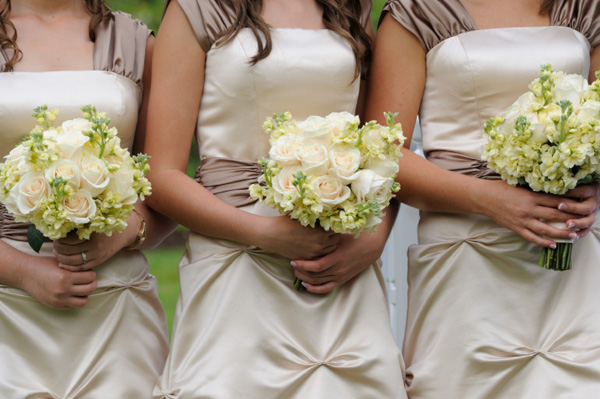 My Fair Maiden
There is perhaps no greater gift than to join with your best friends on one of the most important days in your life — your wedding day. So why not make the gifts for your best friends just as unforgettable. Here is a list of some of our favorite gifts for bridesmaids that offer something beyond the traditional monogrammed tank top that will leave your maids merry and bright.
1
7-inch Customized Frame Clutch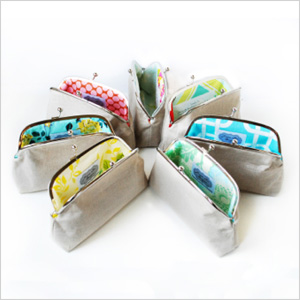 With more than 300 fabrics to choose from, you can customize your own clutch for each bridesmaid. Now your tree-, bird- and flower-obsessed friends can all be happy with their one-of-a-kind clutch. Even better, make it a goody bag by filling it with some nail polish and mints.
(Jenna Lou, $37)
2
Kimono-Style Robe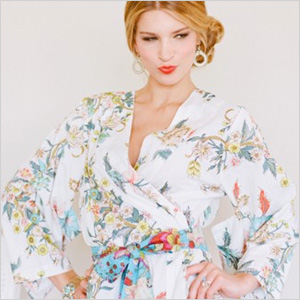 Not only is this robe perfect for getting ready on the big day, but its elegant design and ultra-soft cotton fabric will keep them cozy after showers and spa days.
(Plum Pretty Sugar, $65)
3
Stackable Letter Rings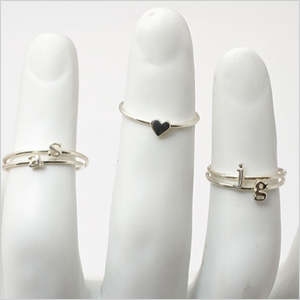 Friendship bracelets are a thing of the past. These days, make your relationship with your girls official with these dainty silver stackable rings. Give each bridesmaid a ring with her own initial, or with both of your initials, so they will always remember your special friendship. Rings also available in gold.
(Catbird, $56)
4
Custom Name Necklace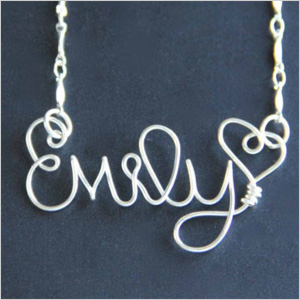 There are countless sites to get custom name necklaces made, but our favorite is actually an itsy-bitsy Etsy shop called Carissa's Silver Lining. Each necklace is hand-shaped with sterling wire. The result: a rustic, handmade piece of jewelry that your bridesmaids will love. Shh… they don't even need to know if you made it or not.
(Etsy, $17)
5
Ikat Tea Set for One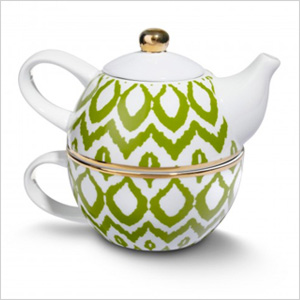 Whether your bridesmaids are tea lovers or not, these oh-so-darling tea sets for one, with gold trimming and green Ikat designs, can be used on the daily, or displayed to add a pop of color to any kitchen. What's more, they stack perfectly to take up minimal space.
(C. Wonder, $38)
More gift ideas
5 ways to keep your bridesmaids happy
Top 10 bridesmaids' gifts
Savvy gifts for groomsmen