Santa Baby, bring me …
After a year of chasing after little ones and juggling too many balls to count, this busy working mom wants some girl time, courtesy of these fabulous gift ideas!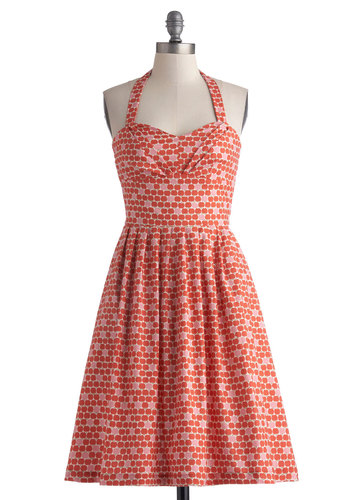 Fruit Cart Dress
The price tag on this retro dress from ModCloth definitely made me raise my shades, but the greatest gifts are the things you'd never actually buy yourself, right? I'd love to accessorize this cutesy dress with bold red or yellow heels and an oversize clutch. (ModCloth, $83)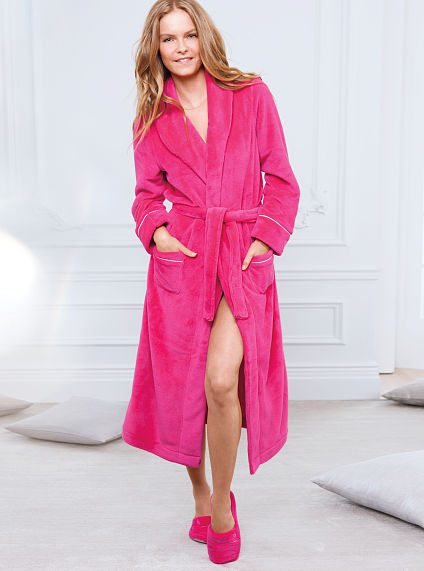 Victoria's Secret plush robe
If you want to make your best friend feel like an angel, try shopping some girly-style robes from Victoria's Secret! She'll be sitting pretty AND comfy in this vibrant and plush pink robe! (Victoria's Secret, $60).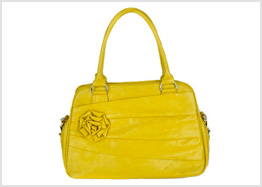 Rose Marigold camera bag
Jo Totes' camera bags pull double duty, as camera tote and stylish handbag so you don't have to juggle both. I've been eyeing the Rose Marigold, though I'll admit to coveting the Georgia bag, too! Both pretty and practical, the bags feature adjustable interior pads to accommodate whatever gear you're toting. Check out all their styles. (Jo Totes, $89)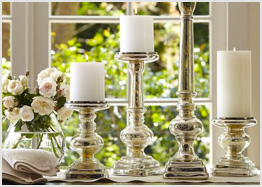 Mercury glass pillars
I may or may not admit to fancying The Real Housewives of Anywhere. And I may or may not have a slight obsession with Beverly Hills' Lisa Vanderpump's incredible mirrored bedroom. Since I'd have to invest in a warehouse of Windex just to keep such frivolousness clean from the hands of my tykes, I'll settle for some equally frivolous and precious pillars from Pottery Barn. (Antique mercury glass pillars, $20-$50)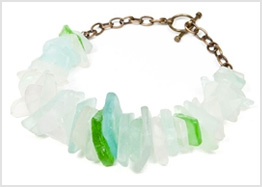 Keep the Ocean Blue bracelet
This company is actually near and dear to my, pardon the pun, heart. Hearts.com sources unique, handmade and, most importantly, socially responsible fashion items from around the world. I've had my eye on their sea glass pieces for quite some time and can't wait to sport these beautiful gems. (Bracelet, $58; earrings, $42)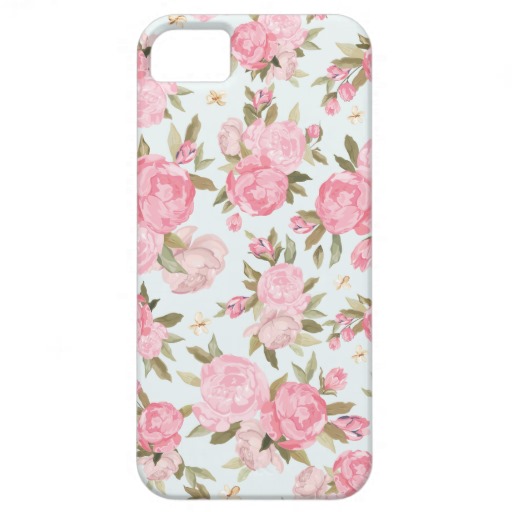 Phone cases
Every girly-girl comes with her phone permanently attached to her hand. So, why not try to dress up her favorite accessory? Sites like Zazzle offer tons of phone cases in different colors, prints and patterns that are sure to please any princess. (Zazzle, $45)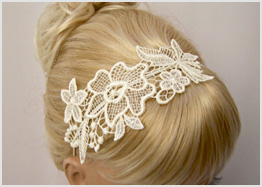 Lace headband
I've pinned many of these headbands, but let's be real, they're never gonna get done, so someone please buy me one instead. Just imagine making these from your wedding dress to wear throughout the year or gift to your daughter. Swoon … oh wait, no time! (Stitch from the Heart, $27)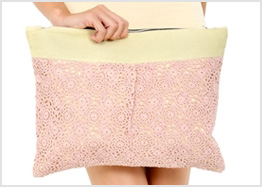 Oversize crocheted clutch
Another pick from Hearts.com, this oversize crocheted clutch is a fair trade product, sourced from a group of women artisans in India. Proceeds from these hand-crocheted lace items go toward projects like free eye tests and glasses for the artisans, as well as free school uniforms and blankets for retirees. (Hearts.com, $48)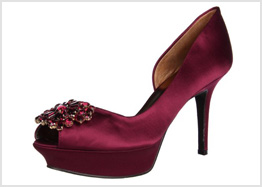 Jaquita open-toe pump
There's something about the platform peep-toe plus a jeweled brooch and sumptuous jewel tone of the shoe … I'm literally drooling over these pretty pumps. They're a steal at less than $100, and come in black, red satin or light gold, so you really have no excuse not to snatch them up for your holiday parties! (Nine West, $89)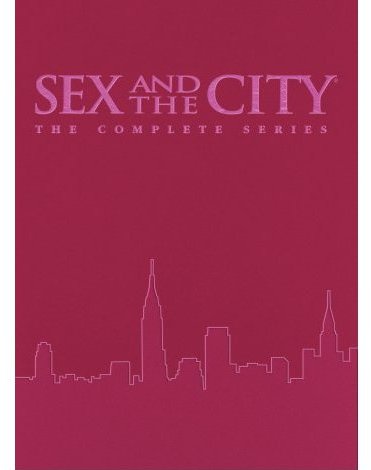 Sex and the City box set
Every girl has lived vicariously through our four favorite famous sitcom vixens--Carrie, Samantha, Charlotte, and Miranda. Sex and the City has become every girl's guide to shopping, dating, friendships, sex, and more. Give the fabulous gift of a New York City lifestyle to your favorite gal pal by wrapping up a SATC box set of all six seasons! (Barnes & Noble, $85)