They'll Drink These Up
Shopping for wine enthusiasts is always a somewhat terrifying process. As you search the wine racks for the perfect bottle, you flash back to when the connoisseur on your list artfully swirled their wine, sniffed it and sipped. Your worst fear: They won't like the wine you chose. But there are plenty of wine-related gifts that won't risk their looks of disapproval. Here are four must-have classic wine accessories your vino-loving friends will love.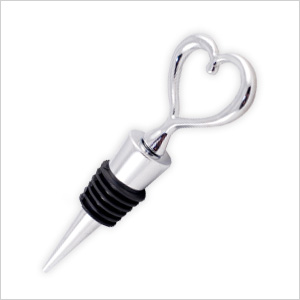 Stoppers never stop
Stoppers never get old for any wine enthusiast, since they have several bottles in their kitchen and cellar at all times. Go for a chic and sleek stopper  — one they can use for years. If you want to get more personal, there are tons of ways to customize and personalize stoppers  — you can even buy them a stopper with adjustable dates to keep track of when they opened the bottle. If they are big entertainers, make sure the stoppers are distinguishable from one another. Explore your options and find the set that fits your friend the best.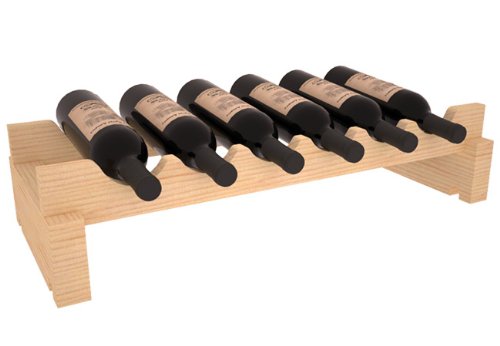 Wine rack
Chances are the wine enthusiasts on your list already have a rack or cellar of their own, but they may not have one that's portable and practical. Extra space and organization is always a sure bet when it comes to gifts. This mini-wine rack holds only one bottle of wine. It is perfect for displaying a more expensive wine that you are saving for a special occasion, or to display a wine that you are going to open that night. (Amazon, $27)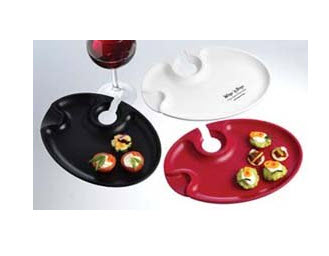 Wine and dine plates
There's always that awkward moment at parties when someone is fumbling to balance their plate and full glass of wine. For the wine enthusiast on your list who likes to entertain, get an actual wine and dine dinner plate! This plate has a cutout specifically for placing your wine glass in. There is no more need to fumble around making sure that you are grabbing the right glass of wine! The plates are available in three different colors and is sure to be a hit at your next party. (Amazon, $6 each)
More great gift ideas
Holiday gifts for the beer drinker
More fancy flatware gifts for entertainers
Top stylish gifts for the online shopper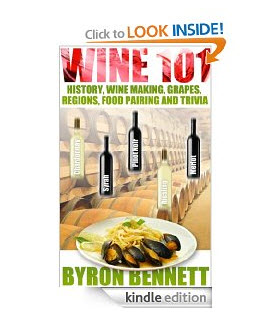 Wine 101: Kindle Edition
For the wine lover with the technology bug, purchase the e-book Wine 101. With so many wines to choose from, it's hard to makes sure that you are making the right decision. This Kindle Edition E-Book is sure to make the wine selection more simple with explanations on exactly what type of wine your should choose. (Amazon, $5)