Cake Plates For Every Party Host
Dinner party coming up? Have your cake and serve it, too!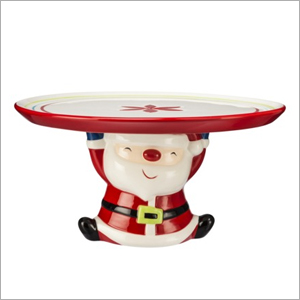 Santa cake plate
Show your holiday spirit with a Santa cake plate. It's fun, festive and, most important, functional. And if your cake recipe is delicious enough, maybe Jolly Old St. Nick will make his way through the chimney to grab a slice!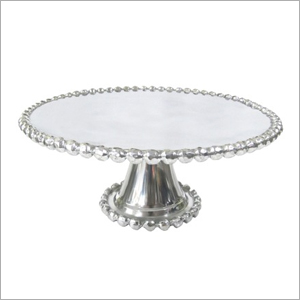 Aluminum cake server
Do you love a little bling in your life? A bedazzling aluminum cake server should be right up your alley. Metal cake plates shout modernity and sophistication, and the touch of sparkle will definitely add some personality to the party.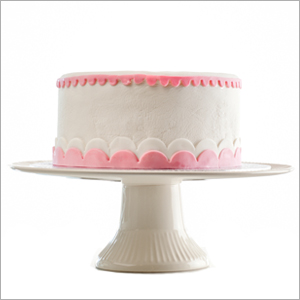 Porcelain cake stand
If you prefer something a little more subtle, a porcelain cake stand is definitely the way to go. Porcelain is elegantly simple and puts the spotlight on your beautiful cake.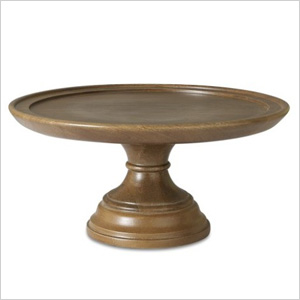 Wooden pedestal
Go natural and put your cake on a wooden pedestal. Wood is always classic yet contemporary. To clean, just use a damp cloth (but not Pine-Sol because though it smells great, it probably won't taste too delicious).
Glass server
There's nothing wrong with using a traditional crystal or glass server to present your baked goods. It's versatile and works for any occasion. Most are dishwasher safe, but we're sure there won't be much left to clean once your guests indulge in your rich, delectable cake!
More gift guides for kitchen divas and dudes
Best ovenware sets
Gadgets galore for the home chef
5 Gifts bakers will love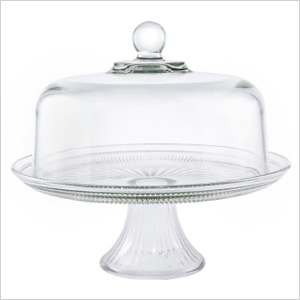 More From SheKnows Explorer