Clothing She'll Love
Do you have any girls on your Christmas list this holiday season? Give them the gift of clothes this year!
These are the hot clothing items on every girl's wish list this year: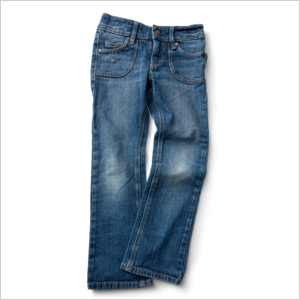 Denim
You can't go wrong with denim! Is your girl a diva in the making? If so, you can't go wrong with a pair of skinny jeans. Pick a pair in standard blue or black if you want a pair that goes with anything, or amp it up with brightly colored denim if she has a need to stand out. The brighter, the better this season, so don't be shy with your color choices.
Do you have a tomboy on your hands? Buy her a pair of boot cut blue jeans with a darker dye to hide the grass stains. She can pair them with a hoodie for comfort or a nice sweater when she needs to clean up.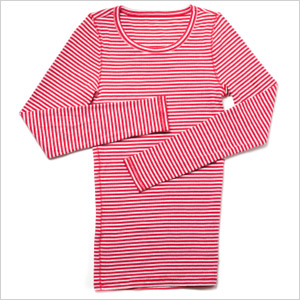 Three-quarter sleeve shirts
Winter fashion is all about layering, and three-quarter sleeve shirts are an essential part of that style. They add a little more warmth than a simple T-shirt, but are less bulky under sweaters than bulky long-sleeved shirts. They add a little more interest to the bottom layer, too, for when it gets warm and it's time to unbundle.
Sweaters
There's a sweater for every occasion, and every girl should have one (or five!) in her closet.
Cardigans are very versatile. Pair them with jeans for a casual look or with a skirt for a more dressed-up occasion. They come in long and short, solid colors, patterns, plain and with ruffles. No matter what kind of gal you're shopping for her, you'll find one she'll love!
Crew neck sweaters are fantastic for a casual look. They're perfect for school and weekend outings.
Add a little glam for your mini-diva by choosing a sweater that's a bit more fabulous. Find one with fur trim, a little bit of sparkle in the thread. You can dress it up even more by picking up a tunic sweater — more like a dress, these are usually belted and paired with leggings for a dressy look that's still comfy and cozy.
More gift guides from SheKnows
Top electronics for kids
Educational toys for all ages
Great gifts for any kid
More From SheKnows Explorer