Serving With Style
Give your favorite party planner beautiful serveware for her collection and watch her light up. Serving platter options are almost endless, and you don't have to spend a fortune either.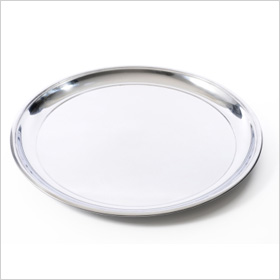 Traditional is always appropriate
A traditional approach to serving platters is always just right. The look can be elegant or contemporary, depending on the materials and design of your platter. Silver and silver-plate are great choices when you plan to go with a classic table setting. If you are serving small appetizers, put the smallest paper doilies under them on the tray for pretty presentation and easy cleanup.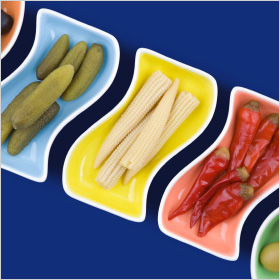 Mismatch mania
Remember how you tried so hard to have enough dishes in a set for everyone at the table? File that mentality away with the fondue pot and go for a mismatched look. You can use several different serving platters in different patterns and colors — just make sure that they coordinate in color and style. Red platters with white polka dots will look great with pristine white or green on a contemporary table. Red transferware with dark green glass will give a more vintage look. Rather than using napkin rings, wrap a coordinating ribbon around the rolled napkin and secure it with double-stick tape.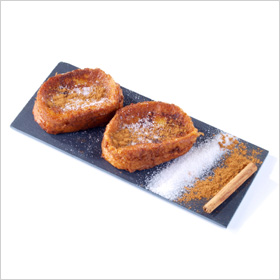 Slate is great
If you serve a variety of cheeses, one of the trendiest items to use is a slate with the varieties written on it in chalk. A twist on that idea would be to get an inexpensive tray or cookie sheet and paint it with chalkboard paint in a color you love. Have a piece of glass cut to fit over the surface and protect your food from the paint.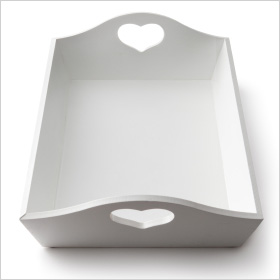 Necessary neutrals
You can't go wrong with white serving platters in a variety of shapes and sizes. The different shapes will give your setting visual interest. White will go with everything and is appropriate for any celebration or holiday. White and other neutral colors put the focus on the food being served rather than on the pattern of the plate. That's why you'll see many food photos that utilize white plates and other tableware.
Serving Tip
To make your neutral platters more interesting, use them to hold a variety of small, colorful bowls filled with condiments, relishes or other small foods.
On the side
It's a good idea to choose at least one serving platter that has a higher side. You can use it for serving meats and other foods that have a tendency to produce juice. Rectangular servers are especially good because the shape lends itself well to many different kinds of foods — from sliced meats to amuse bouche spoon appetizers. Serving dishes that are made of oven-safe materials have the added benefit of staying warm in the oven until needed. You can then whisk them out to your table or buffet, and the heat remaining in the plate will help the food stay warm.
Check out these other great gift ideas
Great bakeware sets
Creative cake servers
Electric cookware for everyday chefs