Talk A Walk
On The Wild Side
Animal prints are hot right now. The key to wearing prints is to not overdo it. Pick one hot animal print piece and surround it with neutrals to make it really stand out. From velvet tops to fun booties, you can find animal print items for any woman on your holiday gift list.
Velvet top
This season, get into velvet! A trendy velvet top or blazer decked out in animal print can be partnered with slim black pants or a pencil skirt for a fierce look that can't be beat.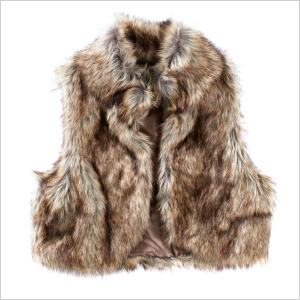 Faux fur vest
Instead of a heavy overcoat, add a faux fur vest or a suede vest with animal-print trim. Leopard and zebra prints are hot for winter time and add a little oomph to whatever you are wearing.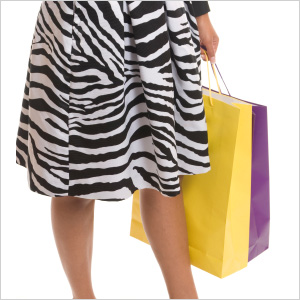 Flirty skirt
Anyone can pull off an animal print skirt if worn with the right pieces. For a night out, pick a flirty leopard print skirt with an A-line shape that falls just above the knee. Team it up with tights and your favorite boots. At the office, a conservative pencil skirt in an animal print looks great with a basic black or beige blazer.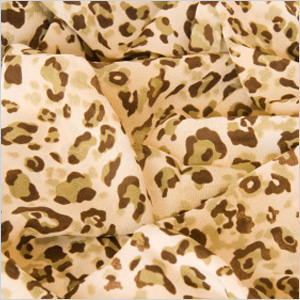 Animal print scarf
If you are just getting into the animal print trend, do it in small doses. Instead of donning a vibrant zebra-striped dress, just add an animal print scarf or other subtle accessories to your outfit. You'll be surprised how one piece can make a difference in your whole look.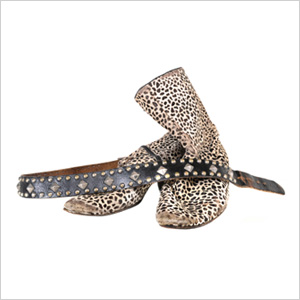 Leopard print boots
Leopard print boots can add a little drama to your look — even in the daytime. Ankle boots or heeled oxfords in a leopard print are just perfect. You can wear them with anything from your favorite little black dress to a sweater and skinny jeans.
Perfect pajamas
Whether you are looking for a lacy chemise or pair of classic-cut pajamas, you can find them in fun animal prints. Though leopard print is very popular, also consider black-and-white zebra patterns for your sleepwear.
When shopping for animal print fashions this season, turn to stores like T.J.Maxx and Marshalls where you can find brand name and designer apparel at discount prices.
More holiday gift picks
Fun costume jewelry pieces
Top electronics for kids
5 Woof-worthy pet gifts
More From SheKnows Explorer