Cute To Boot!
There's nothing that says winter like a cozy, gorgeous pair of boots. With every new winter that arrives, it seems like there are more and more boot options to choose from. And really... who doesn't love options — especially when it comes to shoes! Here are a few of our very favorite options this season for the boot lover on your list.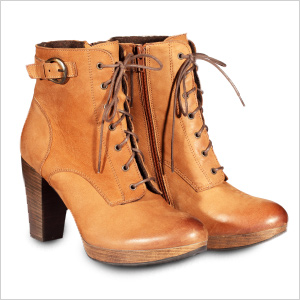 The shoe boot
For the lady who wants the look of a boot but not the calf constricting form, the shoe boot is a terrific option available in wedge and heel styles. They look perfect paired with a form-fitting pair of skinny jeans, a pencil skirt at the office or under dress slacks. Available in a wide array of colors and materials, there's a shoe boot to complement just about any style.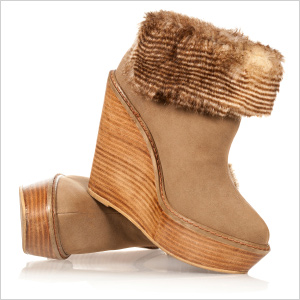 The wedge
Not only are wedges on trend, but they're uber-comfortable to walk in! Strut the city in a pair of wedged boots that give you the lift of a heel, the support of a flat and the butt of a rock star. Rock a knee-high style wedge with leggings and a long black tunic sweater for an instant hit of sophistication mixed with funkiness.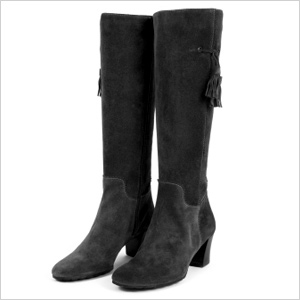 The thigh-high
Now don't go all Pretty Woman on us! There's a way to rock this look without compromising class. Pair a classic pair of black suede knee-high wedge boots with a pair of skinny jeans and a long tunic, or with a thigh-length skirt and tights. It's a sexy look that doesn't turn vulgar.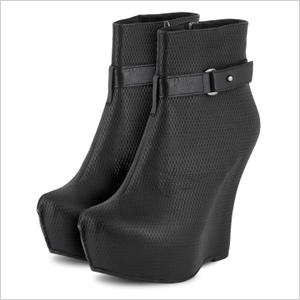 The platform
You couldn't get away from platform pumps all summer, and for good reason. The lifted look increases height, tightens thighs and booties and looks instantly stylish. However, unless you're a supermodel, the pumps can be hard to walk in. In comes the platform boot. Boots offer the ankle support to allow everyday women to pull off the platform look without breaking their backs and behinds.
Cowboy
Bet you didn't think this trend would last beyond Jessica Simpson's rekindling of Daisy Duke, but quirky, modern celebrities like Zooey Deschanel and Zoe Saldana have made sure this look doesn't go away. It's an old-timey take on 21st century style. Pair them with your leggings and dresses for a great way to take bohemian summertime style into the winter wonderland.
More holiday gift guides
Designer dress shoes
Sparkly sweaters for the glitzy woman
Best bag buy: The cross-body bag
More From SheKnows Explorer