Christmas Stocking Stuffers
Stuffing those Christmas stockings with all sorts of treasures is a time-honored tradition. But what happens when the tradition costs you a small fortune? Here are some of our favorite Christmas stocking stuffers that won't blow this year's gift budget.
(page 7 of 10)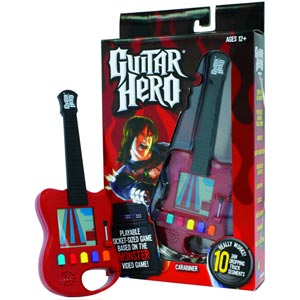 4. Guitar Hero Pocket-Sized Game
Miniature-size game, giant-sized fun. Now your kids can take the guitar playing gaming hit on the road. With ten popular songs from Guitar Hero, your kids can rock anywhere they roll. $9.95 at www.brookstone.com.
More stocking stuffer ideas >>