Christmas Stocking Stuffers
Stuffing those Christmas stockings with all sorts of treasures is a time-honored tradition. But what happens when the tradition costs you a small fortune? Here are some of our favorite Christmas stocking stuffers that won't blow this year's gift budget.
(page 6 of 10)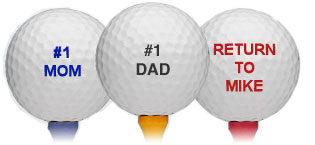 5. Personalized Golf Balls
Have a loved one who can't get enough golf? A set of personalized golf balls will add an element of style to anyone's game. Although adding personalization won't improve your husband's golf game, at least he will look the part. $19.99 at www.golfgalaxy.com.
More stocking stuffer ideas >>