Christmas Stocking Stuffers
Stuffing those Christmas stockings with all sorts of treasures is a time-honored tradition. But what happens when the tradition costs you a small fortune? Here are some of our favorite Christmas stocking stuffers that won't blow this year's gift budget.
(page 4 of 10)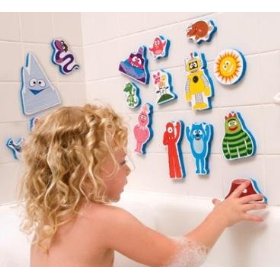 7. Yo Gabba Gabba Bath Buddies
Splish, splash – do your kids love taking a bath? Make bath time even more fun with this 21-piece set of thick foam stickers. Kids will love affixing these stickers to the side of the bath tub. Don't worry; they can be easily removed later.  $9.49 at www.amazon.com.
More stocking stuffer ideas >>