Christmas Stocking Stuffers
Stuffing those Christmas stockings with all sorts of treasures is a time-honored tradition. But what happens when the tradition costs you a small fortune? Here are some of our favorite Christmas stocking stuffers that won't blow this year's gift budget.
(page 2 of 10)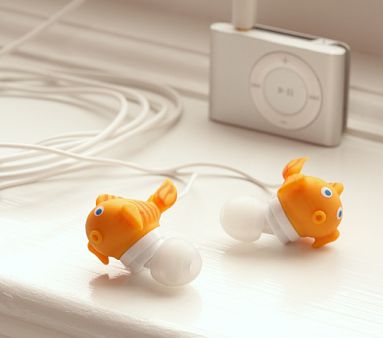 9. Kids Fish Ear Buds
If your children love listening to their MP3 players, these ear buds will add a playful touch. Kids will love these playful fishie faces. There are two sizes of tips, which enables them to fit smaller children as well as growing kids. Also available in frog ear buds.  $12 at www.potterybarnkids.com.
More stocking stuffer ideas >>