On The Hunt For Steals & Deals
Everyone has one of those friends who is somehow on the inside track with all of the good deals. You know her -- she brings home twice as many groceries, but spends half as much as you did. Or, she gets high-quality children's clothing for what you pay for kids clothes at your local discount store. How does she do it?
(page 2 of 2)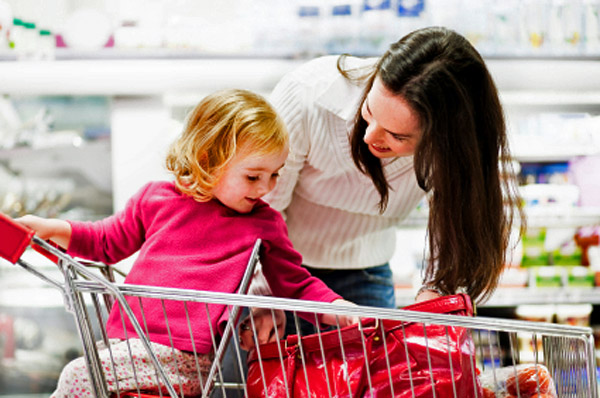 Tip #5: Join a message board or email discussion group
You can find like-minded bargain hunters on the web
here at SheKnows
or at places like Yahoo groups. It's like having an extended family looking out for you! For example, I belong to a Chicago-based group in which people in my area email all of the bargains that they find daily. It is a wonderful group because people will mention the specific store that has the great deal. I've stocked up on diapers for just $3 a bag because someone posted which grocery store had the special clearance price.
Also, don't miss out on community-based services like the Freecycle Network, where people in your area post items they want to give away. (The caveat: This setup isn't a one-way street -- you are expected to post your goodies for swap, too.) Similarly, also check out Swaptree.

Tip #6: Earn rewards on your credit card
Get a credit card that earns you points or awards, and then put all of your purchases on it. The trick to making this tip pay off for you is to make sure that you pay your bill off in full each month, lest finance charges negate any savings you're making.
We've used Discover Platinum for years and put everything from groceries to school bills to gas on it. With this card, they give you a cash back bonus in monetary form, or you can choose to increase the amount with one of their partner stores. We always opt to increase it and get gift cards for places like restaurants (Red Lobster and others) and bookstores (such as Borders). We've often doubled our cash back bonus by getting Blockbuster gift cards (pay $20 in cash back money and get 10 rentals -- worth $40). We haven't had to pay to rent a movie in years!
One Phoenix, Arizona mom recently moved to a new home, and for convenience, she charged all of her home improvement expenses -- everything from sheetrock to carpeting -- to a single Visa card. (The bill was paid in full each month.) A couple months later, she turned her accumulated points into a new top-of-the-line iPod, which she kept for herself as a reward for having lived for months with half-built walls and ancient linoleum floors.

Tip #7: Find out clearance schedules for local stores
Target after-holiday sales, for example, go in a pattern of 50 percent, 75 percent and then 90 percent off. Things will always be 50 percent off immediately after a holiday for at least three days. You can then count on it going to 75 percent the fourth day after the holiday, and this will last approximately three days. By the seventh day after the holiday, the clearance will hit 90 percent for at least one to two days. The only time this schedule really changes is at Christmas, when the sale doesn't go to 90 percent off for at least two weeks.
You can also depend on Target clearing out their baby gear (strollers, high chairs, car seats, etc.) each January to make room for the new year's arrivals. We bought a Maclaren umbrella stroller this year for $80 (was $170, and still sells for that online). But be quick: Usually the baby clearance items only get down to about a 50% discount before everything is snapped up.
According to Kim Danger of Mommysavers.com, who also authored the article, "Hitting the Bullseye: Strategies for Shopping at Target," the typical Target store follows this weekly markdown schedule:
Monday: Kids Clothing and Electronics
Tuesday: Women's Clothing and Domestics
Wednesday: Men's Clothing, Toys, Health and Beauty
Thursday: Lingerie, Shoes, Housewares
Friday: Cosmetics, Housewares, Automotives

Tip #8: Buy food near the expiration date, and freeze right away
Grocery stores regularly drop their prices on refrigerated items a day or so before the expiration date. Gloria Voightmann, a Lisle, Illinois, mother of four, says, "The best times to buy discounted meat are on Mondays, Tuesdays or Wednesdays. When the new sales come out on Thursday, I rarely find anything. For example, if I'm looking for purdue chickens, I check the date on the package... if the date says that it should be sold by March 17th, we start looking for chicken on the 15th or 16th, because if it is still in the store after the 17th, it has to be tossed even though it's still good."
With this method, Gloria often gets meat at a huge discount -- for example, whole chickens for $3.00. Simply combine coupons to this strategy to make an even sweeter deal!

Beautiful bargains
Bargain hunting not only saves you a lot of money, it is a lot of fun. Try one or all of these tips -- here and those listed in the articles mentioned below -- and start saving!