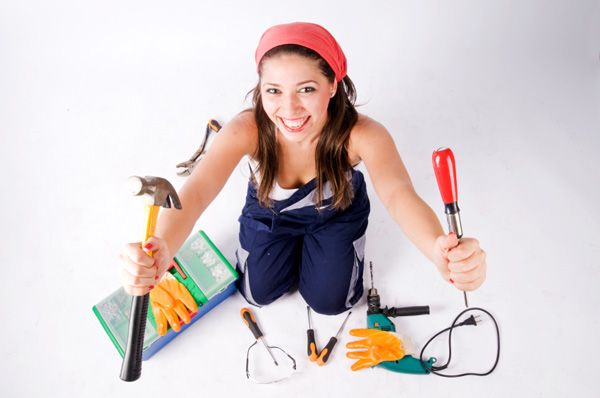 DIYer's gift guide
Get clever with your gift giving this holiday season — especially if there's a do-it-yourselfer on your list!
With all the different personalities and ages to shop for this year, you're not alone if you've walked into a store and been clueless where to begin. Let us give you a helping hand!
If there's a DIYer on your holiday shopping list this year, your very own Queen of Crafts will appreciate anything that inspires her creativity. Whether it's a home-decor project like refurbishing a vintage mirror or installing a ceiling fan, she tackles each project with finesse. But her creativity doesn't stop there: She's also a domestic goddess and the mastermind behind some of the most Pinterest-worthy curtains, pillow covers and handmade picture frames. Think outside the box for your DIYer this year.
For your young builder, give a set of GoldieBlox (GoldieBlox.com, starting at $20), the engineering set that's created especially for girls and that's taken the educational toy industry by storm. An older DIYer might enjoy a homemade craft box filled with an assortment of washi tape, wooden stamps, decorative thumbtacks and more.
Find even more crafty ideas in our DIYer gift guide >>
More perfect gifts
Create the perfect do-it-yourselfer's gift basket
8 Crafting tools you'll need this holiday season
17 Homemade gifts for teacher
How to make a holiday gift basket