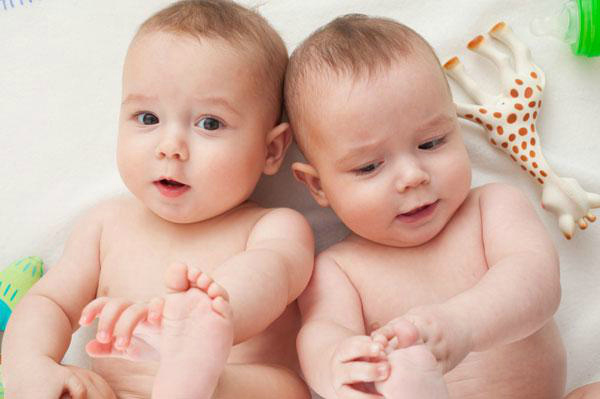 Double the fun
Let's be real — picking out gifts for a new baby is ridiculously fun. But when there are two new babies to buy for, things can get tricky. Here are a few mother-approved (and still fun) items to pick up for twins.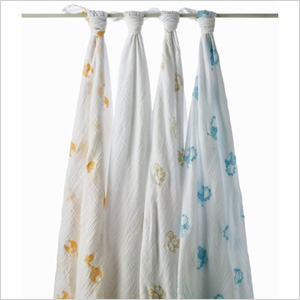 Aden + Anais Swaddle Wrap 4 Pack
If you have kids or plan to, you've likely heard experienced mommies swear by Aden + Anais swaddle wraps. These natural muslin blankets are breathable and insanely soft, and they make swaddling look easy. This Safari Friends 4 pack is perfect for twins — each baby gets two (Albee Baby, $35).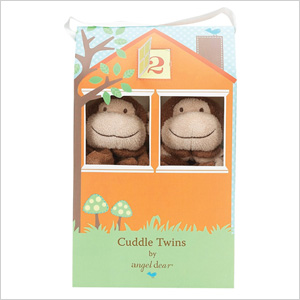 Angel Dear Cuddle Twin
Set
As a twin, you'll be told to "share and share alike" your entire life. So why not do the kids a favor early on and give them a gift set that includes a sweet, cuddly lovie blanket for each of them? Personal note: My daughter adored her Angel Dear lovie, which we just passed to my brand-new niece (Amazon, $26).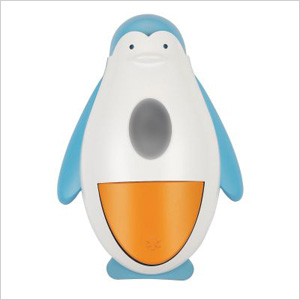 Soapster
Wrangling one baby in the bathtub is like wrestling an octopus, so you can only imagine the maelstrom two are capable of creating. Since Mommy needs all hands on deck, this one-touch soap dispenser is ideal. Plus, the twins will love the cute penguin design (Skip*Hop, $24).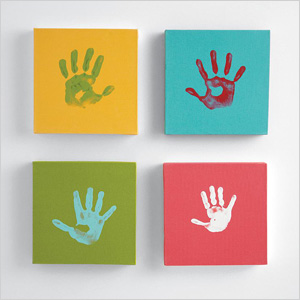 Handprint Canvas Kit
Moms wish they could freeze tiny fingers and toes in time, knowing that soon, those hands will be clutching a steering wheel and those feet will be accelerating the gas pedal toward adulthood. This DIY art kit lets moms immortalize their twins' tiny prints and turn them into wall art (RedEnvelope, $30).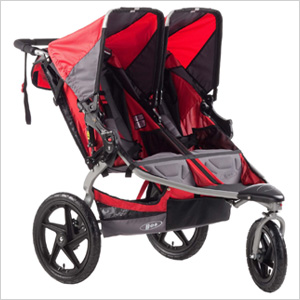 BOB Stroller Strides Duallie Fitness Stroller
If there's one gift that you can give a mother of twins and that she'll eke the most mileage out of, it's a BOB double stroller. This swiveling-front-wheeled wonder will take her and the twins everywhere from the zoo to the local trail in style. Not to mention, this model comes with a coupon for a free week of mommy-and-baby Stroller Strides classes (Amazon, $679).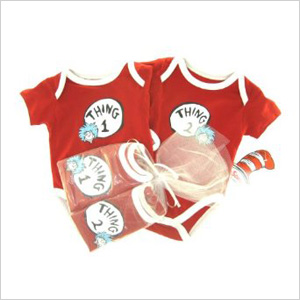 Thing 1 and Thing 2 Newborn Onesie Gift Set
Who doesn't love Dr. Seuss? Inspired by The Cat in the Hat, these matching onesies will turn any set of twins into characters from the beloved children's book. Bonus? They can double as Halloween costumes (Amazon, $29).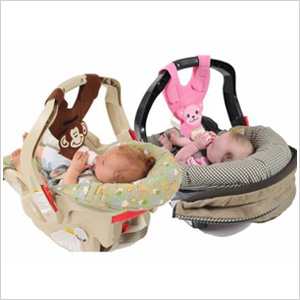 Hands-free Baby Bottle Holders
Once you have kids, driving feels a little bit like trying to navigate in a clown car — your vehicle is comically overstuffed, it's full of distractions and your passengers keep trying to escape. Minimize at least one distraction (or two, in this case) with hands-free bottle holders that attach to the twins' car seats. At least they won't be hollering every time they throw their milk (Amazon, $42).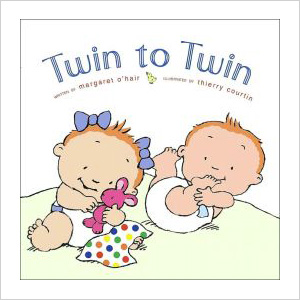 Twin to Twin by Margaret O'Hair
Get 'em reading early with Margaret O'Hair's adorable rhyming book about life with twin toddlers. Chances are it will become a fond memory and a treasured tome they will one day want to pass on to their own children — twins or otherwise (Amazon, $18).
More gifts for Mommy and Baby
10 Gifts for the mom-to-be
Best gifts for the new mom
"Push" presents: Gift picks to appease new mothers