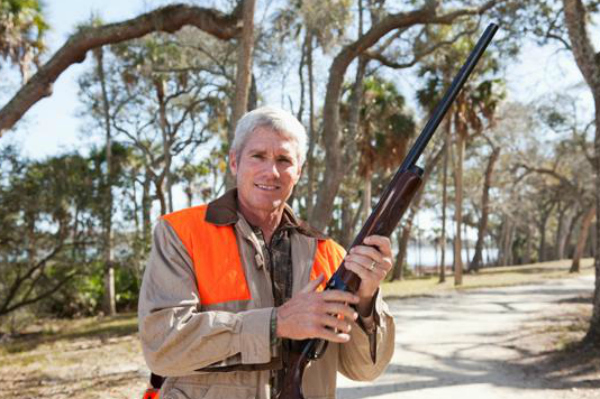 Wrap up something rugged and manly
For the Bear Grylls in your life, you need a special breed of outdoor gear and gadgets. But are you more Man vs. Cubicle than Man vs. Wild? Fear not — we scoured the internet to track down the ultimate outdoorsy gifts.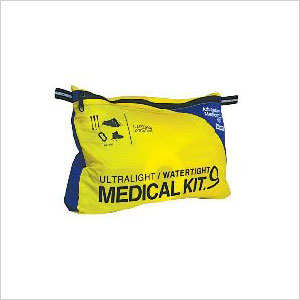 Ultralight & Watertight Adventure Medical Kit
Unless you're a contestant on Survivor, you don't want to be caught in the wild without some sort of medical kit. This one features DryFlex bags for waterproof storage and can accommodate up to four people on trips up to four days long (Adventure Medical Kits, $36).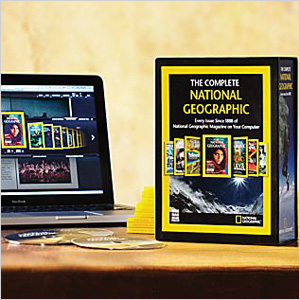 The Complete National Geographic collection
Bring the outdoors inside by putting more than 121 years of National Geographic magazine in the palm of your outdoorsman's hands with this ultimate DVD set (National Geographic, $80).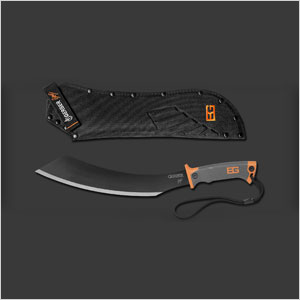 Bear Grylls Parang & Nylon Sheath
What, you ask, do you need this gnarly-looking machete-type blade for? Well, if you're in the jungle, it makes cutting through vines and underbrush a breeze. Anywhere else, it just makes you look like a total bada** (Gerber, $43).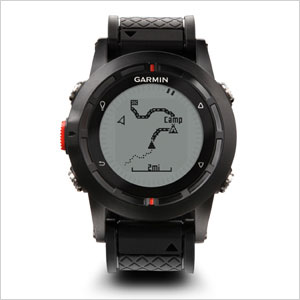 Garmin fenix watch
A lack of directionality in the great outdoors can lead to a Gilligan's Island situation — but scarier. With bears and stuff. Help your outdoorsy friend avoid getting lost in a land full of wayfaring carnivores by gifting him with a watch utilizing GPS technology (Garmin, $400).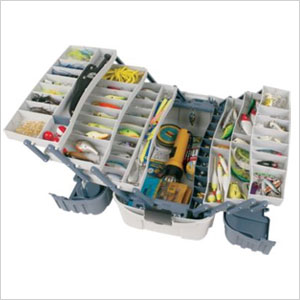 Flambeau 2059 7-Tray Hip Roof Box with ZeRust
For those of us who don't understand the vernacular, "7-tray hip roof box" is rugged-man speak for super-fancy tackle box. Outdoorsmen will love this newfangled version for its protective shell, deep-well storage and patented ZeRust vapor that protects lures and tackle (Cabela's, $45).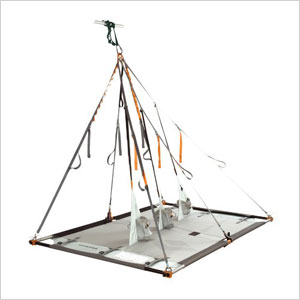 Black Diamond Cliff Cabana Double Portaledge
Not for the faint of heart, a hanging tent platform takes camping to new heights — literally. Whether your outdoorsman wants to steer clear of dangerous, ground-dwelling predators or he simply likes to sleep swinging from a vertical mountainside, he'll love resting his weary head here (Amazon, $700).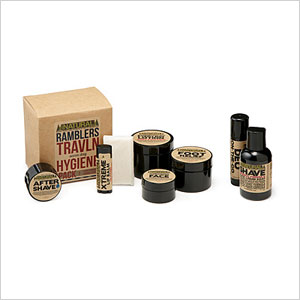 Rambler's Travel Pack
Just because a man is wildin' it up in the woods doesn't mean he has to smell like Bigfoot. In addition to the hip labeling, we like this pack-and-go hygiene kit for its convenience. It includes everything from soap to green-tea face moisturizer (UncommonGoods, $30).
The 60 Day Lantern
While it's awfully impressive to be able to rub two sticks together and spark a fire to light your campsite, we're pretty sure even the most skilled outdoorsman would appreciate a lantern that provides up to 60 days of continuous light on a single set of batteries (Hammacher Schlemmer, $90).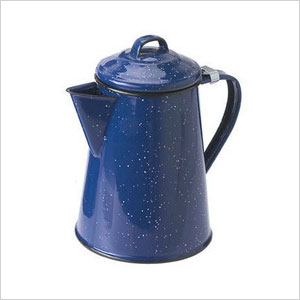 GSI Outdoors Enamelware coffee pot
This 6-cup blue enamelware coffee pot is classic outdoors — like Paul Bunyan, flannel shirts and trout fishing. Not only will it brew up a mean cup o' joe to enjoy by the fire, but it's also virtually guaranteed to conjure up cozy memories of camping as child (Kittery Trading Post, $14).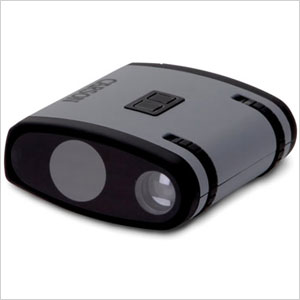 The Shirtpocket Night Vision Monocular
Scoping out a big buck? Ambling back to the tent after an evening hike? Slide this compact night-vision monocular into your pocket and avoid potential pitfalls of walking around in the dark — think running into El Chupacabra (Hammacher Schlemmer, $180).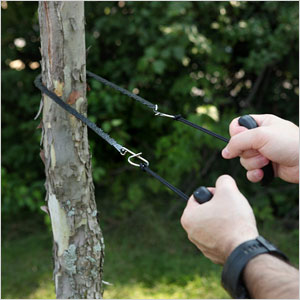 Pocket Chainsaw
You just never know when you're going to need to fell a tree or, worst-case scenario, saw through someone's arm (just saying — did you see The Canyon?). In either event, you'll be glad you packed this clever pocket chainsaw that can cut through a 3-inch limb in less than 10 seconds (ThinkGeek, $30).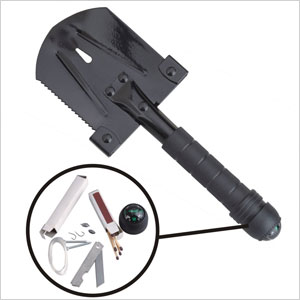 Acecamp Survivor Multi-tool Shovel
If a Swiss Army knife and a shovel met, fell in love and had little survivalist babies, they would look like this ingenious tool that includes a shovel, hatchet, saw, hammer, wrench, nail puller, bottle opener, compass, emergency knife, fish line, hooks and matches (Amazon, $19).
More gifts for him
Home-theater essentials
20 Hottest travel accessories for the businessman
Out-of-the-ordinary gifts for Dad