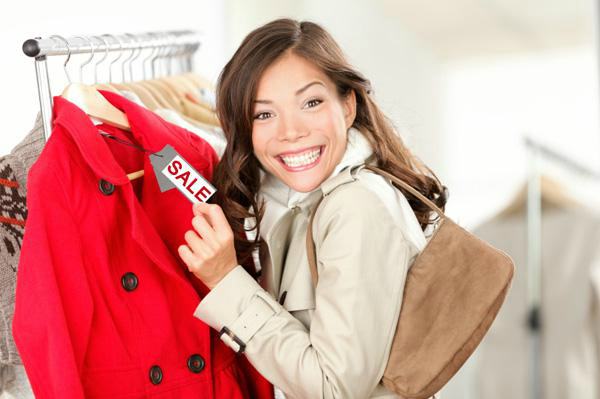 Because she needs more stuff, right?
It's the age-old question: What do you get for the girl who has everything? If you're stumped over what to get your shopaholic friend, look no further. These gift picks celebrate and support her inner shopper.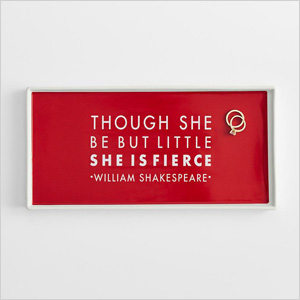 A grab-and-go station
There are a few key items you need when jetting out the door for a buying spree: phone, keys, wallet, lip gloss — you get the idea. This "She is fierce" porcelain valet serves as a stylish catchall that cuts out last-minute frenzy. Besides, we adore the apropos quote (RedEnvelope, $30).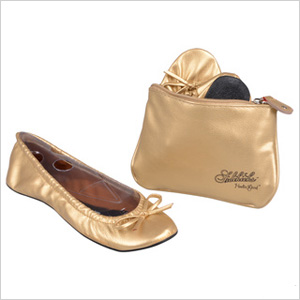 Foldable ballet flats
Any shopaholic worth her salt knows a marathon shopping sesh requires comfy shoes. Ensure your friend is always prepared with a pair of Sidekicks faux-leather portable flats she can stash in her purse (Overstock, starting at $29).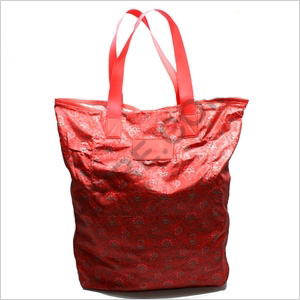 A foldable tote
The inspiration to shop can strike at any time, so having an extra bag at your fingertips is invaluable. Do your friend a solid and gift her with this Marc by Marc Jacobs red nylon tote bag to keep in her car. Designer and portable, it's a marriage of form and function (FashFire, $58).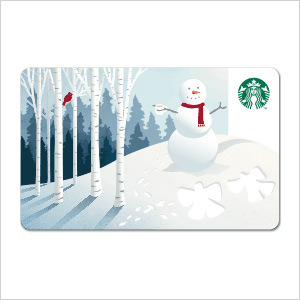 Caffeine
Coffee keeps a shopaholic perky enough to handle food-court chaos, dodge those persistent perfume-spritzing ladies at the department stores and wait in what looks like the line for the next iPhone just to buy argyle socks for Dad. A Starbucks gift card is the gift that keeps on giving (Starbucks, $15 and up).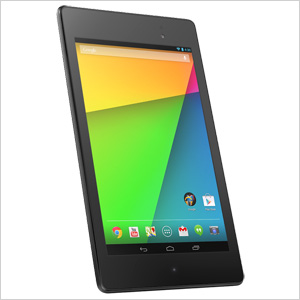 A high-tech tablet
From Googling directions to the nearest shoe boutique to playing Riptide GP2 while you wait in line, the Google Nexus 7 tablet makes the perfect shopping companion. At just over 10 ounces and with enough juice for nine hours of HD video playback and 10 hours of web browsing, this little beauty will be your shopaholic BFF's new bestie (Google, starting at $229).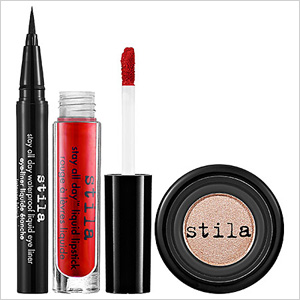 Cosmetic essentials
Super shopping is hard work, so you'll probably have to make a few pit stops to touch up your makeup. Take out the guesswork by tossing a Stila Holiday Essentials Kit in your bag. This festive trio of waterproof liquid eye liner, lipstick and eye shadow offers serious stamina (Sephora, $19).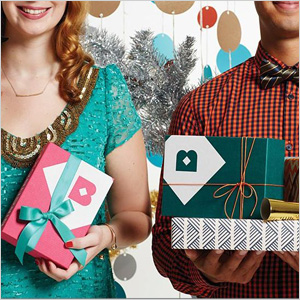 A monthly sample membership
Sign your buddy up for a service like Birchbox, and every month, she'll receive a curated collection of upscale beauty and lifestyle samples from top brands. Two big benefits: The samples are perfect for grab-and-go shopping, and she'll discover products she loves (Birchbox, starting at $30 for 3 months).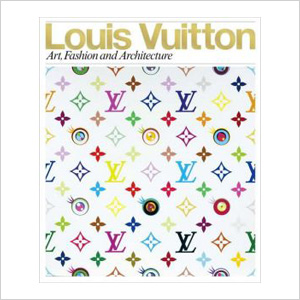 A glamorous coffee-table book
One cannot shop around the clock, but that doesn't mean one doesn't want to. Curb your friend's urge to buy online in the wee hours by giving her a beautiful tabletop tome like Louis Vuitton: Art, Fashion and Architecture. The eye candy should keep her distracted until a more socially acceptable shopping hour rolls around (Barnes & Noble, $85).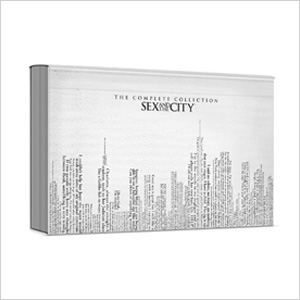 Inspiration
Everyone needs someone to look up to — someone who's been in the trenches and has emerged victorious on the other side. Who better to tutor a shopaholic than the shopaholic icons of our generation? Gift her Carrie, Samantha, Charlotte and Miranda with the Sex and the City Deluxe Edition DVD set (Amazon, $175).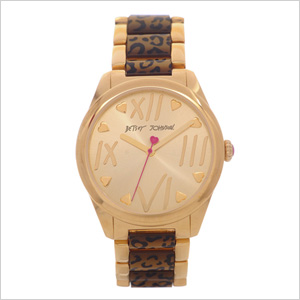 A designer timepiece
Sure, your shopaholic friend will have her Google Nexus 7 tablet and, undoubtedly, a smartphone to tell time by — but just imagine her face when she sees this fun Betsey Johnson Leopard Print Bracelet Watch! Bonus? It's super affordable compared to other designer timepieces (Nordstrom, $95).
More gifts for her
10 Gifts for the mom-to-be
Everyday gifts for the hair obsessed
17 Homemade gifts for teacher