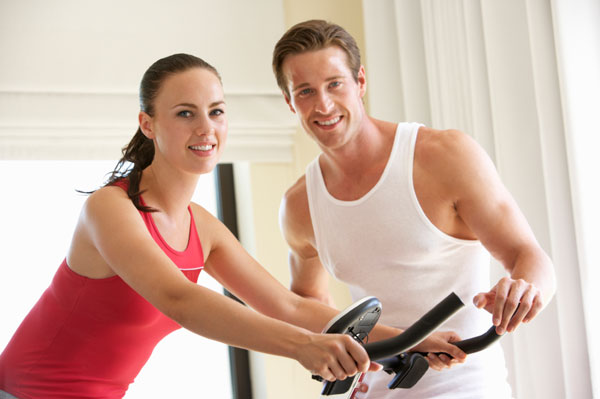 get fit without breaking the bank
Exercise equipment can be expensive, especially if you're attempting to build your own in-home gym. Here are some tips on finding the best deals on workout equipment.
Thinking about building your own gym at home? Or do you just want to purchase a treadmill or some weights to get in better shape?
Workout equipment and accessories can be expensive, but there are ways to cut costs without sacrificing your waistline. Here are a few tips on how you can find the best bargains on exercise gear and equipment.
Shop resale
One of the easiest ways to find exercise equipment is to shop at resale stores. Play It Again Sports, for example, buys and sells used exercise equipment. If you're looking to upgrade your current equipment, consider selling it and knocking a few more bucks off new equipment you purchase.
Garage sales are also great places to find bargain-priced exercise equipment. Pick up the local newspaper the week before to scout out the best weekend garage sales. Be sure to show up early — if it's a real bargain, someone will snatch it up fast.
Time your purchase
Paying attention to when you purchase workout equipment can make a difference in your wallet. Black Friday sales and Christmas sales are a great time to look for deals. If you're in the market to purchase a bike, older models are typically sold at a discounted rate in the fall.
Ask for a discount
When shopping at stores, ask if you can buy the floor model at a discounted rate. Stores are more willing to do this at the end of the season or when the floor model is the only one left. The floor models may have scratches and dents, but they most likely run the same as a new model and will still come with a warranty.
Use online resources
Check the local online classifieds to see who is selling exercise equipment. Craigslist and newspapers will post ads online, and many sellers are willing to negotiate.
Fitness apps through your phone, computer or online gaming system are relatively inexpensive, and they can give you a workout that's similar to what you would experience in a class at the gym.
Use what you have
Workout equipment can be especially inexpensive if you use what you already have. For example, milk jugs can be used for weights, and stepping stools can be used as a step climber. Soup cans and water bottles often weigh between 1 and 2 pounds — making them perfect for use as hand weights. Or, simply use the sidewalks outside your home or at a nearby park for cardio exercise.
More exercise articles
Primal fitness: 5 Full-body exercises you can do at home
Best apps for the iPhone: Fitness apps
Hotel fitness programs for healthy holiday travel