About Rusty Cuts
Judith, the designer behind all the madness at Rusty Cuts, is originally from San Diego. With a love for floral tapestries, black velvet paintings and vintage beer ads, Judith is inspired to create one-of-a-kind pieces using vintage fabrics that are sure to win you over.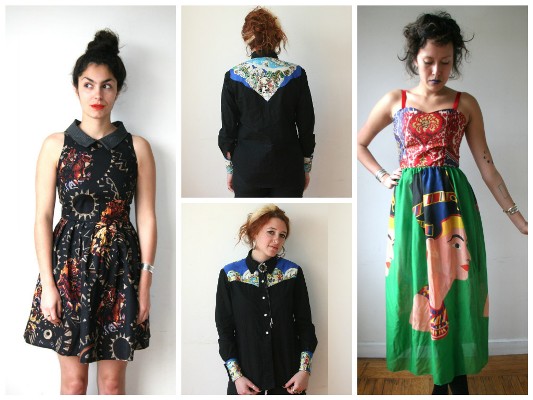 SheKnows: Where are you based?
Judith: Currently San Francisco but I'm moving to Los Angeles next week!
SK: What is your inspiration?
J: Vintage western wear, Twin Peaks and all clothes from the 1930s to 1970s.
SK: Who would you like to see wearing your clothes?
J: Anyone who likes them, but mostly ladies in their 20s.
SK: Do you have a favorite item of yours?
J: The Guatemalan button-up dress, because it combines all of my favorite things in the world: stripes, woven textiles and it's loosely based off of a 1940s dress pattern and those are my favorite.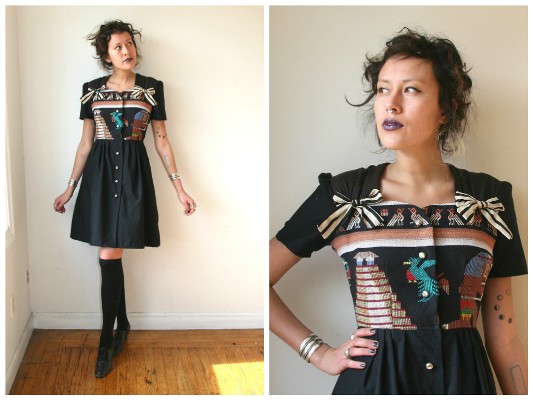 SK: Where do you want to see your clothes/brand going in the next year? Next five years?
J: I primarily sell online right now, but hopefully I'll have clothes in some more brick-and-mortar shops in the next couple years.
SK: What are your favorite current trends/styles?
J: My favorite styles are oversized shirts buttoned up to the top, leather jackets, crop tops and high-waisted anything. And all the crazy novelty prints floating around.
SK: Who are your favorite designers?
J: Definitely Alexander McQueen, Vivienne Westwood and Missoni.
SK: Are there any other Etsy shops you love?
J: So many, but mostly Napkin, A. Mictlan and Norwegian Wood.
SK: Who is your fashion/style icon?
J: Exene Cervenka from the band X! Best style, best hair, best voice, best band ever!
SK: Do you have any other Etsy shops?
J: I have a shop with accessories and housewares called Legal Tender Vintage. It's pretty empty right now since I'm about to move. It should be up and running again in the next month!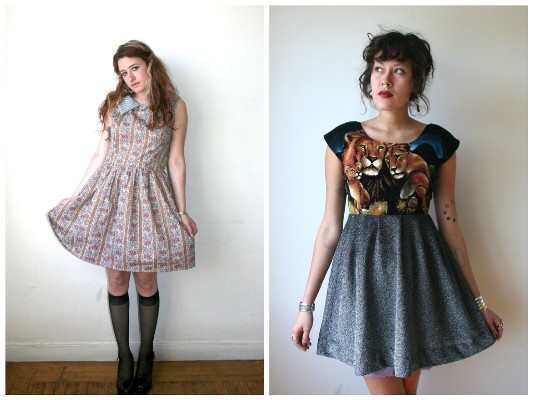 Check out more great fashion
Etsy shops we love: Sticky Baby
Etsy shops we love: PrincessToadie
How to copy major fall trends on a budget