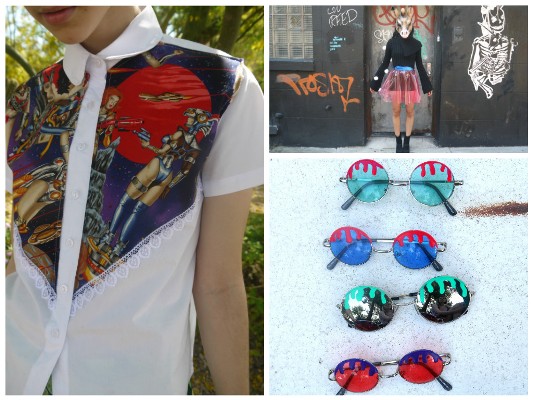 About Sticky Baby
Sticky Baby is a unique brand created by 21-year-old Amanda Litzinger, who was raised in Arizona and is now living in New York. Amanda originally learned to sew as a kid, and as a teenager she made her own clothes and wore them to school to make it more fun. In summer 2012, Sticky Baby was established on Etsy.com. For Amanda, making clothes is an important way to release energy, convey style and to have fun.
SheKnows: Where are you based?
Amanda Litzinger: New York City at the moment.
SK: What is your inspiration?
AL: I draw inspiration from fashion magazines and the chic older women of whichever city I'm living in at the time.
SK: Who would you like to see wearing your clothes?
AL: I like to see my clothing on girls who are brilliant and confident. These girls have their own sense of what is "cool" and are not afraid to wear it. Rather than being stressed out about trends, my ideal customer has fun as often as possible every day and she is full of life.
SK: Do you have a favorite item of yours?
AL: A favorite item I have made is the "It's My Party" jacket.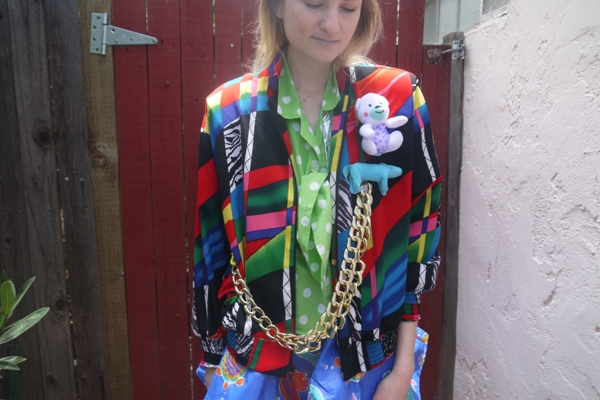 SK: Where do you want to see your clothes/brand going in the next year? Next five years?
AL: In the next year I will be developing my craftsmanship to create a more sophisticated product. I would also like to have a consistent team working with me (photographer, models) for the brand to grow more steadily. In five years I would like to have an online shop off of the Etsy platform and be so busy selling clothes that I'm not able to have a day job.
SK: What are your favorite current trends/styles?
AL: My favorite trends at this time are unexpected textures and wacky embellishments.
SK: Who are your favorite designers?
AL: My favorite fall shows here in New York were Ashish, Opening Ceremony and J.W. Anderson.
SK: Are there any other Etsy shops you love?
AL: I adore many of the other shops on Etsy, but my favorite is easily Napkin Items. The shop owner, Courtney, is completely clever and skilled.
SK: Who is your fashion/style icon?
AL: A hybrid of Madonna, Chloe Sevigny and George Harrison would be my ultimate style icon.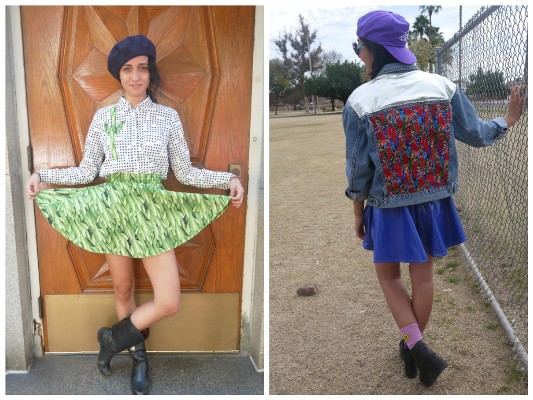 More style
How to copy major fall trends on a budget
Etsy Roundup: 10 quirky items we secretly love
Etsy Roundup: Aprons