1
Better lock it in your pocket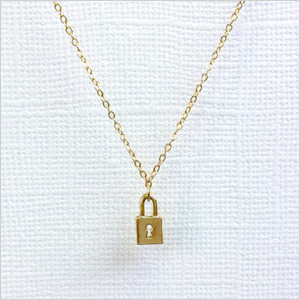 With the show based on a sequence of lies, mysteries and complex promises, your PLL pal has witnessed her fair share of characters holding their tongues. This ongoing labyrinth is intended to be laced with well-kept secrets, and now you, too, can help throw away the key.
Gift your unofficial Pretty Little Liar with a symbol of just that. This 14k gold--filled necklace of a little padlock will remind her that some things are just better left unsaid. (Etsy, $29)
2
"Calling" the attention of all Pretty Little Liars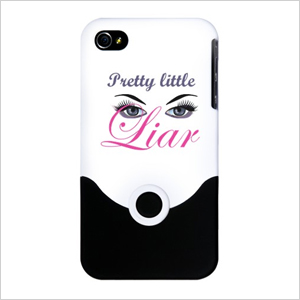 Texting is the central motif of PLL, and A's primary means of communicating with the girls. Every cryptic text received on any one of the pretty little liars' phones about the murder of Ali sends chills down their spines.
While giving your PLL-obsessed girlfriend unlimited texting may seem like a relevant idea, it's a bit of a stretch. Try something more feasible such as this "Pretty little Liar" iPhone 5 case. It's a bit less long-term than committing yourself to her monthly phone bill. (Cafe Press, $17)
3
She'll get a hoot out of this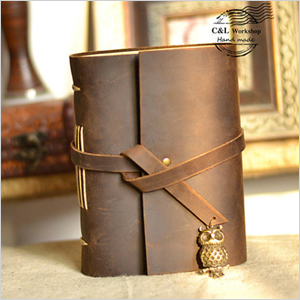 Every die-hard PLL fan is aware of the owl flash drive disguised as a necklace. This blinged-out piece of technology may be helpful if your computer crashes, but a diary is a necessity when all else seems to come crashing down.
Try out this owl journal on your PLL-addict friend. She'll recognize the meaning behind the owl, but she'll also appreciate having an outlet to let out her own version of a PLL episode. (Etsy, $40)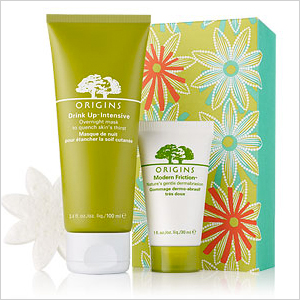 The "Alison" mask, worn as a disguise by A, has made many appearances. Just when you think the show has reached the pinnacle of all creepiness, bam! More disturbing doll imagery and disguises are thrown into the mix.
You may not feel the urge to seek out a professional mask maker to replicate your friend's faces (and if you do, I'd highly recommend a life coach), but opting for a more ordinary alternative as a gift for your friend, such as this limited-edition facial kit, might be "a-peeling" to you. (Origins, $32)
5
Blood-red is the new black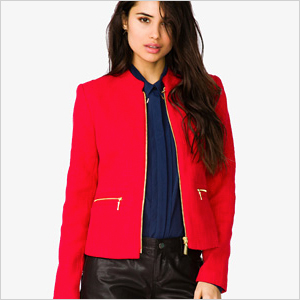 One of the more prominent symbols in PLL is the infamous Red Coat — the psycho ringleader behind it all. Constantly appearing in the most unexpected places, Red Coat is like Where's Waldo, if he were to suddenly morph into a blackmailing, manipulative life-ruiner with an uncanny ability to rock the color crimson.
What better way to exercise your gal pal's PLL obsession than getting her own version of a red coat? Try this zip-pocket red tweed jacket. (Forever21, $43)
More gift ideas
5 gifts for The Bachelorette lovers
5 gifts under $20 for chocolate lovers
10 gifts for the movie lover