Make a difference!
Giving hope to others through the spirit of one child, DJ's Hope 4 Hearts is dedicated to the healing hearts of children, so that he or she can grow in love, peace, and happiness.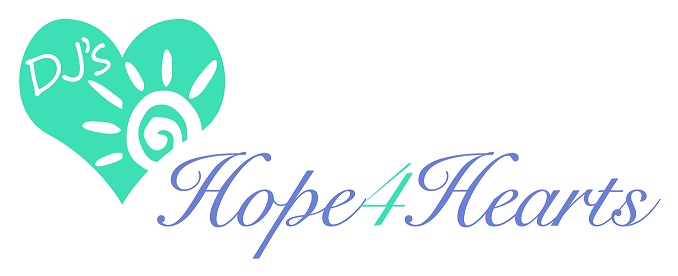 DJ's Hope 4 Hearts was founded in 2012 to honor the memory of its namesake, DJ Merriman.  DJ's heart was damaged by a virus when he was an infant, and from the time he was 17 months old, he was dependent on a pacemaker to keep his heart pumping. In January 2012, 17 year old DJ passed away in his sleep from cardiomyopathy, also known as an enlarged heart. He took with him the hearts of many, but inspired those of us left behind to make a difference.
DJ's Hope 4 Hearts was established to follow DJ's lead of helping others and assist families who are touched by childhood heart diseases. When a child becomes sick, it is a life changing event for the entire family. DJ's Hope 4 Hearts has a two-fold mission. We seek to become an educational resource for children and their families on the signs and symptoms of cardiomyopathy and other deadly heart diseases, and provide financial support to families dealing with heart diseases. 
DJ's Hope 4 Hearts' vision is to help children and families when these life changing events take place and to provide assistance to as many children and families as possible.  Our organization is 100% volunteer run, with minimal overhead.  Nearly every penny of every dollar raised goes directly to a child or family in need.  Please consider supporting us to let the families know they are not forgotten in their toughest hour and to honor the memory of a wonderful and inspirational young man.  We welcome generosity in any form: cash, checks, gift cards, event tickets and other donations that people wish to share in support of our hope for help.  DJ's Hope 4 Hearts has already made a positive impact on the lives of numerous children and their families. We are buoyed and energized to continue to grow our organization by the difference we have made so far. 
To learn more about DJ's Hope 4 Hearts please visit www.djshope.com
To join the conversation "Like" DJ's Hope 4 Hearts on Facebook. 
To help spread awareness, DJ's Hope 4 Hearts is giveing away two $50 American Express gift cards. Please spread the word about this great cause and share with all of your friends!
Enter now for your chance to win!
Entries are unlimited.