iRecycle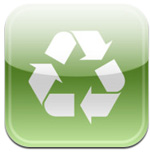 iRecycle is the easiest way to find out what you can and can't recycle and where you have to go to do it. Use your current location to find drop-off sites (and directions to them!), pick up times and contact info for local recycle companies. This app is created by Earth911, so you'll also have access to their latest articles about living green. Use this app to connect to social networks and let your friends know you're doing your part!
Price: Free
Compatible: iOS, Andriod
Locavore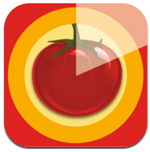 Eating locally isn't always easy, but it's a big part of being green. Locavore not only tells you what's in season, but it directs you to the best farms and farmers markets to find it. As if that's not enough, Locavore even tells you how to use all those fresh fruits and veggies, giving you tons of great recipes for in-season foods.
Price: Free
Compatible: iOS, Andriod

Green Outlet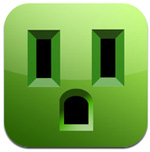 Your home makes a massive carbon footprint, but Green Outlet can help you reduce that (along with your electric bill). Simply enter your current per-killowat-hour electric rate along with any appliance from a baby monitor to a freezer to find out what it's costing you to run it. Once you know what your biggest offenders are, you'll know what to turn off more and what to replace with a newer, more efficient model. This app also adds up your monthly carbon footprint and lets you know if you're exceeding the recommended amount of energy usage.
Price: $0.99
Compatible: iOS
GoodGuide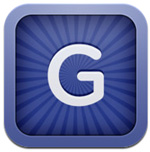 Some products are more environmentally friendly than others. Some are less toxic, others are produced by companies with greener policies. Unfortunately, this isn't info that's easy to come by when it counts -- while you're at the supermarket. That is, unless you install GoodGuide, an app that helps you shop responsibly. Scan the barcode on any food, drink, household good, cleaning item or clothing to find out its overall score, as well other fun tidbits about the company.
Price: Free
Compatible: iOS, Android
greenMeter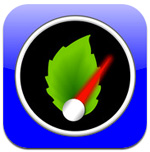 Do you really know how fuel-efficient your car is? What about your driving skills? Are they green enough? GreenMeter is an app that will not only tell you in real time how fuel-efficient your car is, but also how your driving habits are affecting that rating. Simply enter in a few bits of info about your car and take it along for the ride. You'll find out how your car is performing and get tips about how to alter your driving to improve efficiency.
Price: $5.99
Compatible: iOS
Bonus
Try the app A Real Tree. The app istelf doesn't do much, but every time someone spends $0.99 to buy it, a tree is planted in a country fighting deforestation.
More articles about being green
Selecting volunteer opportunities for your child
Before giving: How to make sure your charity of choice is legitimate
Raising philanthropic kids