Affecting one in 88 children and the fastest-growing developmental disability in the U.S., autism is a special need that touches many children (Autsim Speaks). While there is no cure for autism, children with autism are doing better than ever as a result of education, resources and focused care.
Technology has proven beneficial to many children with autism, and the iPad and iPhone are wonderful resources when loaded with the right apps. If your child has autism, perhaps he can benefit from one of the following.
TaptoTalk
For a nonverbal child, the TapToTalk app offers a voice, making it a great app for many children with autism. Using the app, children can explicitly tell parents, siblings and teachers what they're thinking about and need. The free version comes with a fully functional album, but if you purchase TapToTalk Designer, you'll be able to add your own pictures, photographs and sounds.
Price: Free
Compatible: iPhone, iPod touch, iPad
Conversation Builder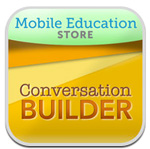 The Conversation Builder iPad app helps children recognize and master the flow of conversation. The app presents the auditory pattern of conversation in visual format. Conversation Builder is a great app for children with high-functioning autism who can benefit from additional help with conversational skills.
Price: $20
Compatible: iPad
Life Skills Winner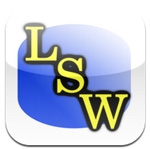 Specifically designed for children with autism and other developmental disabilities, the Life Skills Winner app teaches life and social skills to children through positive feedback. The app rewards children with points for completing specific tasks (such as brushing teeth, washing hands and putting on shoes correctly), and parents can then create a real-life rewards system to correspond with points earned.
Price: $2
Compatible: iPhone, iPod Touch, iPad
Proloquo2Go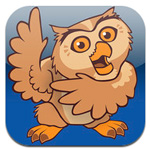 Proloquo2Go is a full-featured augmentative and alternative communication (AAC) solution that works wonders for many children with autism who are non-verbal. In fact, some parents share that it has changed their children's lives because it gives their children a way to communicate. The app is organized so that the most frequently used words in the English language are easily accessed, while fringe words are available but do not get in the way.
Price: $190
Compatible: iPad
Injini: Child Development Game Suite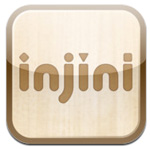 The Injini iPad app was Inspired by children with special needs and developed by experts. The creators spent two years working with parents; early-childhood educators; and occupational, cognitive, and speech experts. The result is an iPad app that allows children with special needs, including autism, to have play-based learning experiences and reach developmental milestones.
Price: $30
Compatible: iPad
More on autism
Celebrities with autistic children
10 Things you should know about autism
Healthy recipes for picky eaters with autism