What it is
Food allergy is a potentially life-threatening medical condition that affects nearly 15 million Americans. The Food Allergy & Anaphylaxis Network (FAAN) works to raise public awareness and educate people about food allergies by conducting seminars and training session for school staff and healthcare providers, who can help prevent food allergy reactions, and government officials and policymakers, who can pass legislation to better the lives of those suffering from a food allergy. FAAN also works with legislatures on federal, state, and local initiatives in matters such as food labeling, epinephrine availability and the management of food allergies in public places, such as schools and on airplanes. FAAN works to support research studies that lead to a better understanding of, and hopefully a cure for, food allergy and anaphylaxis.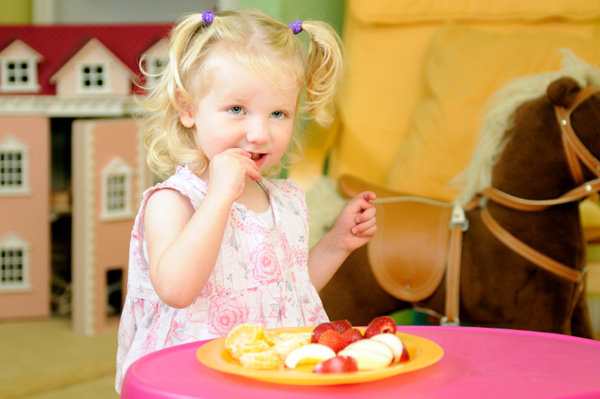 Why it was founded
In 1991, Anne Muñoz-Furlong, whose daughter was diagnosed with a milk and egg allergy, founded The Food Allergy & Anaphylaxis Network to provide education and support to many other parents who needed help managing food allergies at a time when information about them was difficult to find. Over 20 years later, FAAN is the number one source of information, programs and resources for those affected by food allergy and anaphylaxis, and has 22,000 members worldwide, including families, dietitians, nurses, physicians, school staff, and government agency and food and pharmaceutical industry representatives.
How it is making a difference
Among FAAN's accomplishments are the creation of Camp TAG, a full-day camp for children four through 12 who suffer from food allergies, and a push for legislation to require schools and other public facilities to stock epinephrine auto-injectors in case an allergic anaphylactic reaction occurs. For many children, the age group food allergy affects the most severely, having epinephrine nearby can mean the difference between life and death.
Walk for Food Allergy
FAAN's Walk for Food Allergy is an opportunity to raise funds to support the continuing research on food allergies and a way for those who are affected by a food allergy to network and feel hope for the advancement of food allergy prevention and treatment.
Sign up for a walk and learn more about The Food Allergy & Anaphylaxis Network here.
Upcoming 2012 walks
California
Bay Area, October 13
Los Angeles, October 2
San Diego, November 3
Florida
Miami, October 7
Tampa, November 10
Kansas
Kansas City, September 15
Michigan
Detroit, October 6
Lansing, September 22
New Jersey
Long Branch, September 8
Ridgewood, October 21
New York
Albany, September 15
Buffalo, August 11
Long Island, October 14 
Westchester, October 13
North Carolina
Charlotte, September 29
Triangle Area, September 29
Pennsylvania
Philadelphia, September 13 
Pittsburg, September 16
Texas
Austin, September 22
Dallas, November 17
Houston, September 8
Utah
Salt Lake City, October 6
Virginia
Northern Virginia, September 22
Virginia Beach, November 10
More walks and runs for charity