Stand Up To Cancer (SU2C)
Cancer claims one person's life every single minute of every day in the U.S. The likelihood of being diagnosed with cancer in your lifetime is one out of three for women and one out of two for men. We all must join together to help raise money for cancer research through programs such as Stand Up To Cancer, a fundraising movement that uses the entertainment industry to raise money.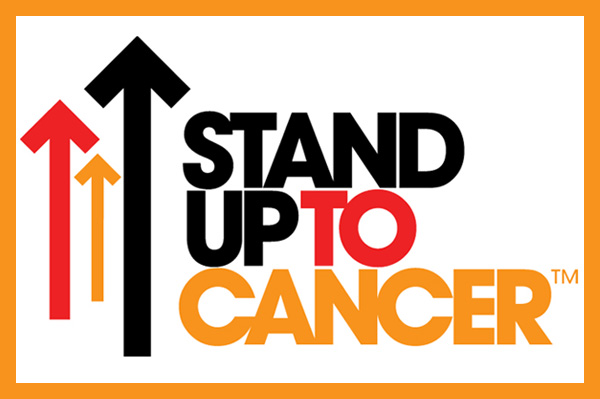 In 2008, ABC, CBS and NBC each donated one hour of commercial-free airtime during primetime for the Stand Up To Cancer (SU2C) inaugural televised fundraising event. In September 2010, 17 networks and cable providers aired the second broadcast.
Created by a group of media, entertainment and philanthropic leaders whose lives have been affected by cancer, SU2C is a program of the nonprofit Entertainment Industry Foundation (EIF). Katie Couric is among the co-founders of SU2C, along with numerous other industry professionals.
Actors, musicians, athletes and other public figures have joined the effort, parlaying their fame, volunteering their time and spreading the word in support of SUC2. Sidney Poitier, Lance Armstrong, Susan Sarandon, Morgan Freeman, Jodie Foster, Tobey Maguire, Casey Affleck, Zac Efron and Dakota Fanning are just some of the celebrities who have appeared in the public service campaigns.
During the SU2C telecast, Sidney Kimmel, the country's most generous individual supporter of cancer research, pledged $25 million. Though we all don't have the means to contribute a la Kimmel, every dollar counts. Visit the Stand Up To Cancer website at www.standup2cancer.org to learn about ongoing initiatives, find out about the SU2C Dream Teams of researchers, watch video segments, share opinions and support, and make your contributions. SU2C is instituting ongoing efforts to raise awareness and funds through national and regional events.
?Watch a clip from SU2C 2008
"I Stand for Life" w/ Melissa Etheridge? & Guests
Melissa Etheridge is joined live on stage by special guests: Jason Mraz, Shelby Lynne, Bebe Winans, Jennifer Nettles and others.
More about cancer
10 Most common cancers in the U.S.
The importance of early cancer detection
Cancer awareness blogs