Strength In Numbers
When it comes to helping a friend dealing with cancer, it's not just about saying and doing the right thing -- it's about building a positive support system to help your friend cope. Read on to discover 10 ways to help a person dealing with cancer.
(page 2 of 2)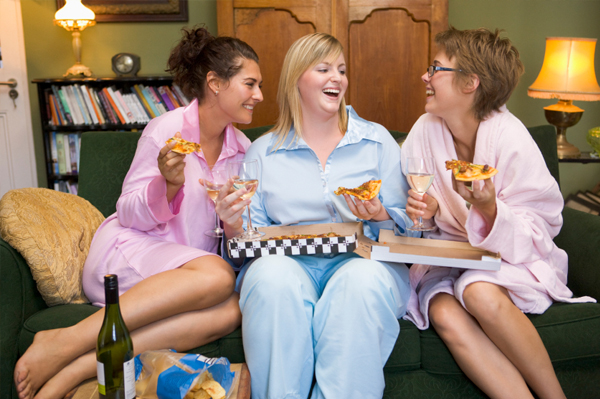 Make her smile
Laughter can do wonders for one's outlook on the future. Greenstein loves to laugh, so she started distributing exceptionally good joke e-mails to her friends. "This had a great effect -- every time a friend came across a 'Mindy-worthy' joke, she or he forwarded it to me so that I received tons of funny, amusing anecdotes almost every day," she said. "It really helped put a smile on my face, even when I was grumpy."

Start a neighborhood food bank
Some days, she may not feel like getting out of bed, let alone making a meal for her family. That's where you come in. "Organize a neighborhood 'food bank' where, if the patient puts a cooler on the front porch, that's the signal that she needs some help with food, and supporters can decide who'll make the food that day and leave it in the cooler," Maida suggested. "This way, the patient knows she and her family are covered with meals while saving her from making individual conversations with people at a time when she's feeling particularly challenged."
Treat them the same
Though it's not easy, Maida says that the most important thing family and friends can do is treat the patient as they always have. "Cancer doesn't change who we are, yet people often become paralyzed with fear in the face of illness," she said.
Be sensitive
Maida explains the importance of being sensitive to what she's experiencing. "If she's clearly tired, don't exhaust her more by keeping her on the phone or extending a visit," she said. "Also, don't talk about people who succumbed to disease."
Get active
Sometimes a change of scenery or behavior can make a difference in a patient's attitude. "Whenever a person is dealing with tremendous stress, he or she needs to increase the positives in life," said clinical psychologist Elizabeth W. Jackson, Ph.D. said. "I don't mean positive thinking, but activities or pastimes that inspire, relax or renew. For example, schedule get-togethers with friends to watch a funny DVD. Try meditation. Try creative writing or journaling. Take a trip somewhere warm if it's winter. If it's summer, try walking around the block or sitting on the porch."
To find a cancer support program in your area, check out this page of resources from the American Cancer Society Web site.
More cancer information and support