Save The Boobies
On behalf of SheKnows, I participated in the Breast Cancer 3-Day Walk in Denver this year. Unprepared and happily oblivious about what to expect going into it, I left the walk sore and tired, but a stronger, better woman. And in 2009, after going from 0 to 60 (miles, that is) in three days, I made a difference.
(page 7 of 13)
At camp
Columbine High School cheerleaders greeted us at the finish line for Day 1's first 20.7 miles, and the girls helped exhausted walkers set up their tents. Camp was at Clement Park, home to the Columbine Memorial.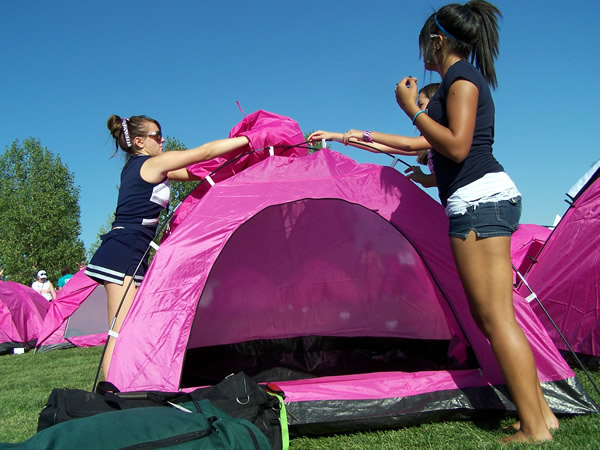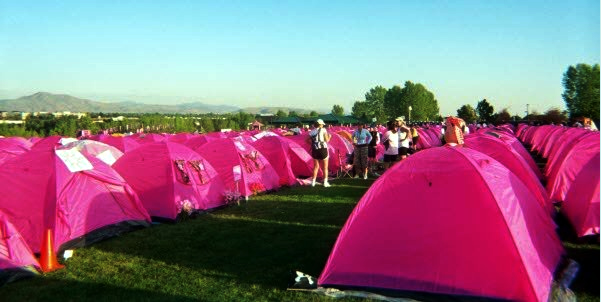 Walkers are encouraged to decorate and personalize their tents. They did a great job although I am still in awe that they were able to fit decorations, banners, Christmas lights, flowers and more into their already stuffed bags.
For me it was either tent decorations or clean underwear, so Mom, you'll be proud to know I picked the clean undies!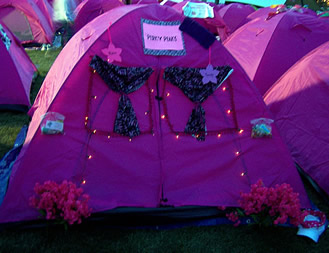 Camp is really so pretty at night and this picture below doesn't do it justice. It's really just a sea of pink that took over Clement Park this weekend, with the occasional warm glow from a camper's flashlight or lantern as sore feet were rubbed and goodnights were said.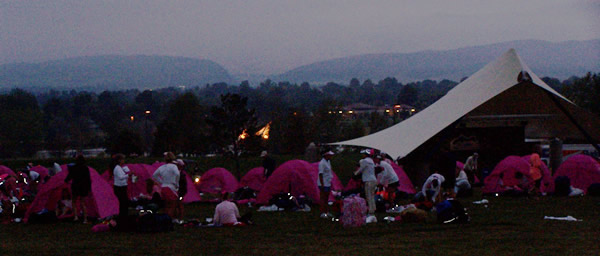 Next page : Day 2