Save The Boobies
On behalf of SheKnows, I participated in the Breast Cancer 3-Day Walk in Denver this year. Unprepared and happily oblivious about what to expect going into it, I left the walk sore and tired, but a stronger, better woman. And in 2009, after going from 0 to 60 (miles, that is) in three days, I made a difference.
(page 6 of 13)
Growing up
Fighting off the pain, I distracted myself with all things happy and good in my life. These are the things that crossed my mind as my knees swelled, chest heaved and Mile 16 approached that day:
I wondered about what they'd serve for dinner once we got to camp, and I thought of getting a pedicure and a massage when I get back to Arizona...
I thought of The Rachel Zoe Project episode that I'd be missing this weekend, and wondered what my friends would be doing back at home tonight...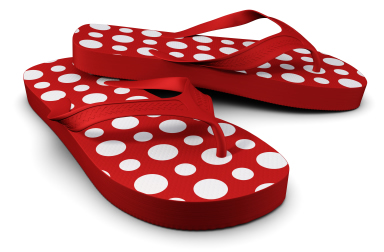 I thought about all of the to-dos at work I'd be busy with next week preparing for Fashion Week coverage...
I thought of the flip flops that I'd sink my tired tootsies into first thing when I got back to camp...
I thought of my nice comfy bed back at home and my beagles, Chloe and Karmi waiting for me to get home to shower me with kisses...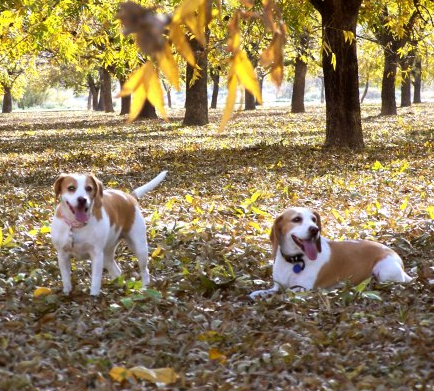 I thought of the hot shower and clean clothes waiting for me back at camp and how great it would feel to wash the sticky sunscreen and sweat off.
And then... I finally woke up.
I remembered where I was.
And why I was here.
I looked around at the walkers surrounding me.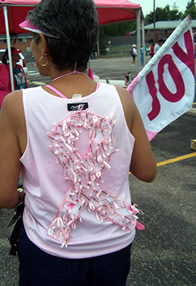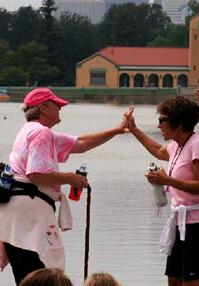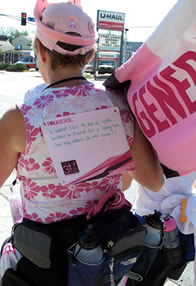 At the pink breast cancer awareness ribbons they had on their waist packs, the survivor bracelets they had around their wrists.
I noticed the bald heads of many of the walkers who had gone through chemo recently.
I read the signs that they had taped to their backs and the friends' well-wishing messages on their decorated t-shirts.
I saw the photos they carried with them that read In memory of...
I read the flags they were carrying.
For my MOTHER
For my WIFE
For my SISTER
For my DAUGHTER
For my GRANDMOTHER
For my PARTNER
For my HUSBAND
For my NEIGHBOR
For my AUNT
And I grew up a little bit. I started thinking about all the amazing women in my life.
About my own grandmothers and my mom back in Texas...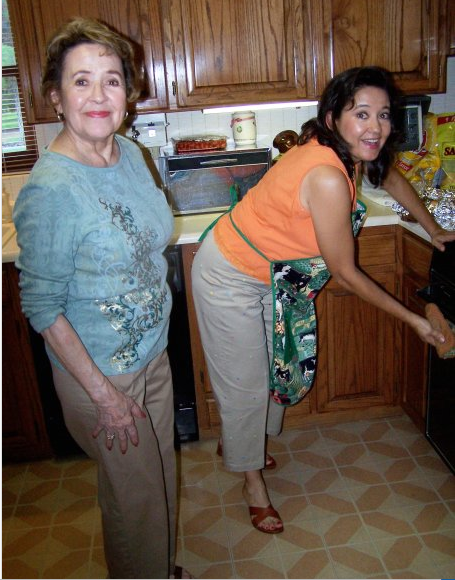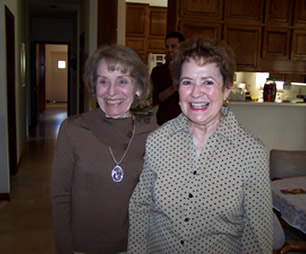 About my amazing girlfriends back in Arizona that make me laugh so hard I cry...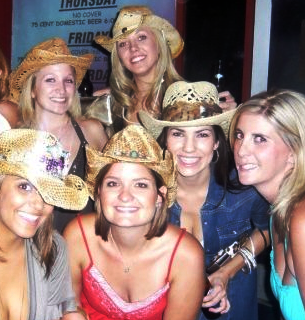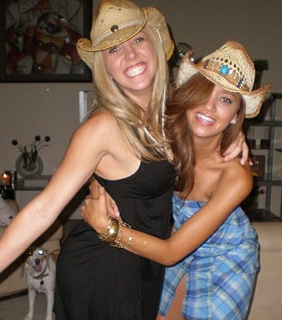 About my friends who know more about me than anyone else in the world...
About my younger cousins Brittney and Carlee, who are like sisters to me...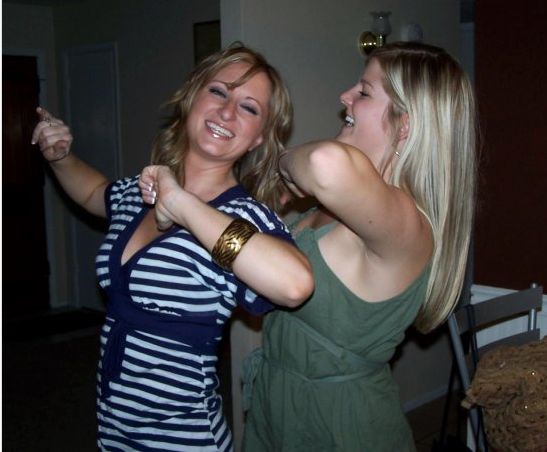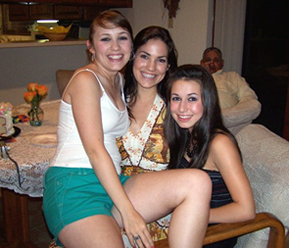 And about one of my best friends' new baby girl, Avery...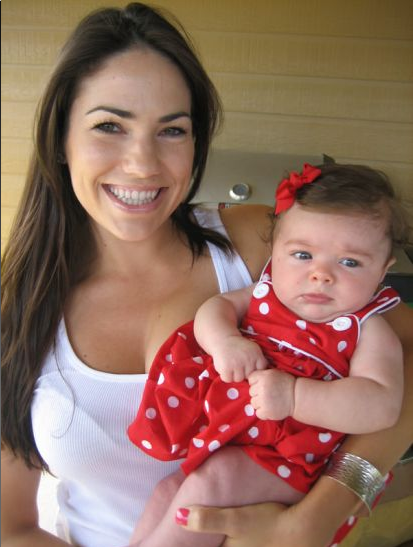 It was then that I realized how important it is to walk. We were walking for an event where 85% of the proceeds go to Susan G. Komen for the Cure.
I was walking for my mom, my grandmother, my aunt, my cousins, and my friends who at any given time could be struck with breast cancer and left fighting for their lives.
I was walking for Avery so that she can grow up in a world where pink ribbons are only for pony tails and prom dresses.
We were all walking to find a cure for a disease that, according to the Susan G. Komen Foundation, will occur in 192,370 women in 2009, and will take the lives of an estimated 40,170 women.

Next page: Back at camp