Save The Boobies
On behalf of SheKnows, I participated in the Breast Cancer 3-Day Walk in Denver this year. Unprepared and happily oblivious about what to expect going into it, I left the walk sore and tired, but a stronger, better woman. And in 2009, after going from 0 to 60 (miles, that is) in three days, I made a difference.
(page 3 of 13)
Peeing machines
Valerie, Ashley and I realized very early on that we would be spending a good chunk of our weekend in the port-a-potties.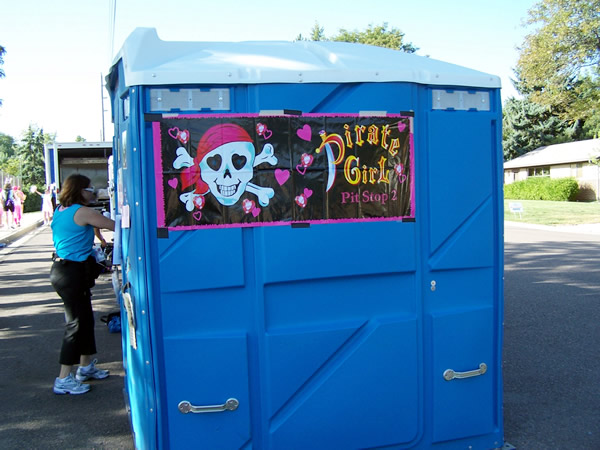 And we weren't the only ones...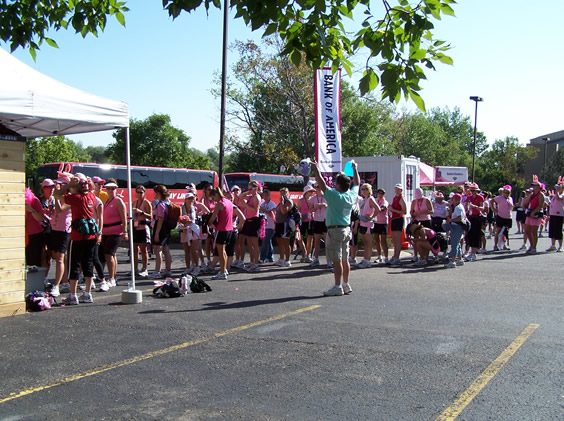 The Crew decorates each Pit Stop with a theme, and they really go all out. When walkers arrive they are jumping and cheering us along, reminding us to hydrate, asking us how our feet are feeling, and offering candy, stickers and snacks.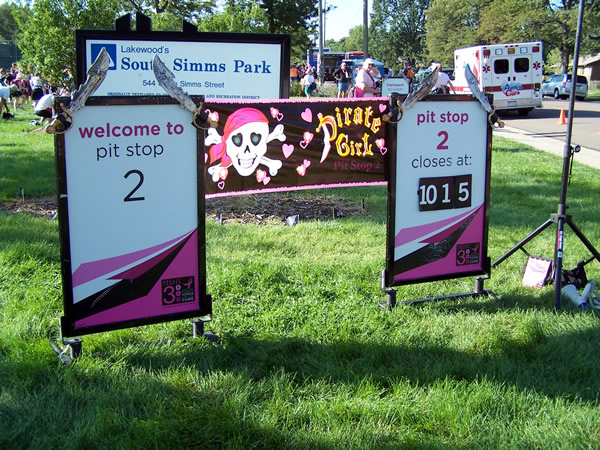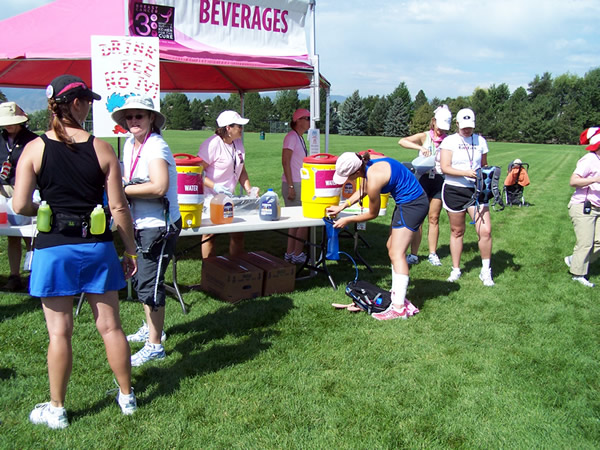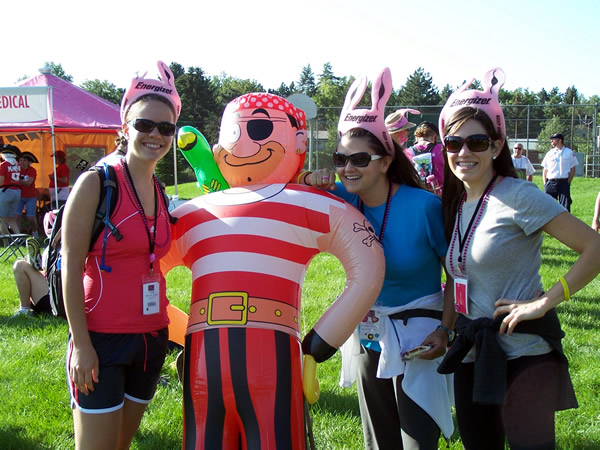 Here we are -- Ashley, our new pirate friend, Valerie and me. The weather was in the 80s today so by Pit Stop 2 our hoodies were tied around our waists and the sunscreen was being slathered on. My feet were feeling good at this point and the walk ahead seemed like it would be a breeze.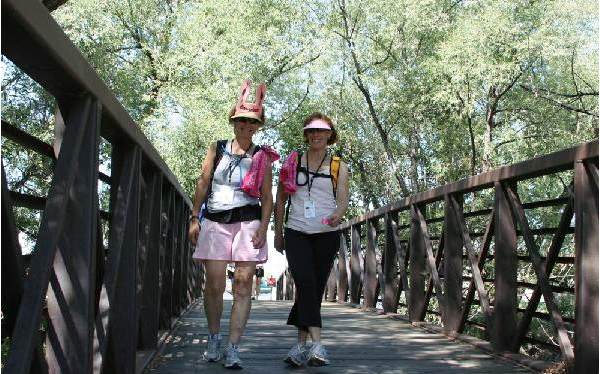 Beautiful Denver
I'm so glad that I chose Denver as the location of my very first Breast Cancer 3-Day Walk.
We meandered through old red brick neighborhoods, on the paths through lush, grassy parks and around lakes filled with ducks and geese.
I'd been to Denver a number of times before but never realized what a pretty city it really is. The locals were actually saying the same thing, oohing and ahhing over the scenery. It's funny what we miss when we're driving along each day hurrying and caught up in the rush of our daily routines.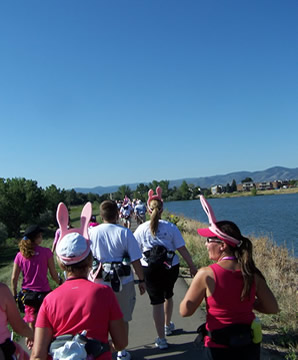 Next page: Feeling the burn and another confession...