Teen Volunteer Programs
While your local soup kitchen, hospital and pet shelter are good places to start, great opportunities for teens to volunteer in their own towns (and beyond) are growing every day. Here are five promising places where a socially conscious teen can find a way to make new friends while making a difference.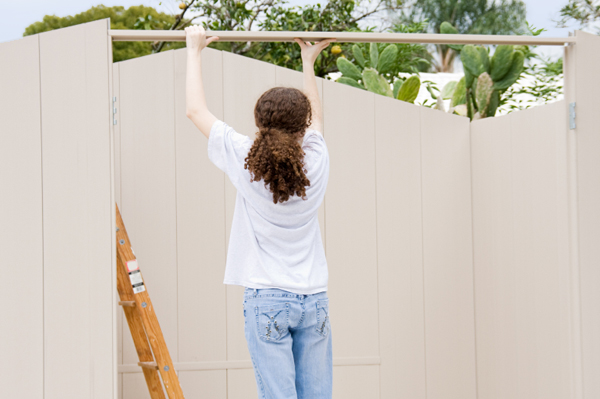 hangPROUD
The overall goal of hangPROUD is to inspire girls aged 13 to 17 to "do something." The site offers advice on how to get involved with general volunteer organizations and specific events hosted by the site. Their stated mission: "We are a community of girls and women, connecting from all over the globe, uniting with a common goal -- to embrace our unique beauty and individual strengths and to use our power to make a difference in our lives, communities and the world."
Common Threads
Common Threads helps bridge cultural boundaries by teaching children about their similarities and differences in the warm comfort of the kitchen. The founder, Art Smith, says that, through the simple process of preparing and sharing a nutritious meal, children learn to connect with their bodies, their neighbors and their world in bite-sized lessons.
"My 13-year-old son expressed interest in volunteering," says Devra Renner, founder of parentopia.net. "He likes to cook and thought it would be awesome to do something he enjoys and be able to help other kids learn to enjoy it too -- especially if those kids live in places where fruits and veggies are hard to come by." 
Habitat for Humanity
Habitat for Humanity builds and gives houses to underprivileged people in communities across the United States. Through this program, kids are encouraged to use their creativity to come up with activities and fundraisers that support the mission, acquire leadership and practical construction skills, and work with a diverse group of new friends. 
Care Bags Foundation
Sheryl Kayne, author of Volunteer Vacations Across America (Countryman Press, 2009), says one out-of-the-box volunteer activity is the Care Bags Foundation. When Annie Wignall was 11 years old, she heard about children having to leave their homes in a hurry, unable to take their favorite possessions with them. Her solution was to start a program to provide handmade, soft bags filled with toiletries, books and stuffed toys for children in need. Teens from across the country can contribute and even start chapters in their own towns. 
CompassionateTravel.org
If you're looking to move beyond your local community to the greater global one, why not make part of your next family vacation a chance to contribute? Compassionate Travel offers numerous opportunities for traveling teens and their families to spend some of their vacation time helping animals. Just think: On your next vacation, you could be feeding sick or injured wildlife at a sanctuary in Namibia, patrolling a beach in Costa Rica to protect sea turtle nests or assisting a vet with animal treatments in Mongolia.
---
More on kids & volunteerism