Breast Cancer: Causes & Risks
Breast cancer is the second most common cancer among American women, with one in eight women developing the disease. The American Cancer Society estimates that nearly 200,000 new cases of invasive breast cancer will be diagnosed among women in the United States in 2009. What causes this life-threatening disease?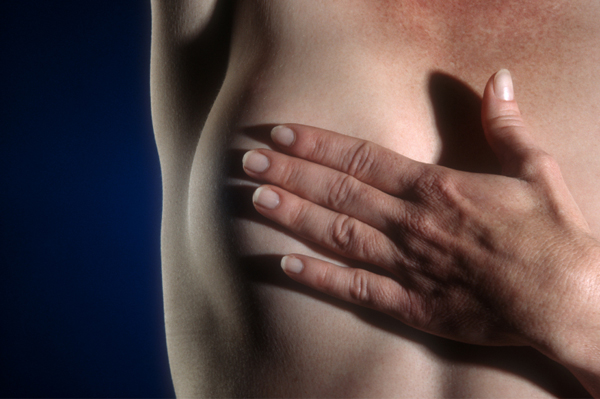 Causes of breast cancer are elusive
Though scientists know that changes in the breast tissue can become cancerous, the exact causes of such changes are unknown. Certain changes in the DNA of breast cells (DNA is the hereditary material in each of the body's cells that tells the cells how to work), can cause normal breast cells to become malignant. Women with a family history of breast cancer can inherit genes that cause breast cancer that runs in families. However, many changes, or gene mutations, in the DNA that lead to breast cancer happen during a woman's life and aren't related to family history of the disease. These are called acquired mutations, and scientists are still looking for the causes of these changes.
Risk factors for breast cancer
Despite the elusiveness of the cause or causes of breast cancer, experts do know that certain risk factors are linked to the disease. Unfortunately, the reasons why these risk factors cause cells to become cancerous are also unknown. Some women who have risk factors never develop breast cancer while most women who do get breast cancer have no risk factors.
Experts at the National Cancer Institute advise that women avoid risk factors that they can control, particularly related to lifestyle choices such as drinking, diet and activity, while increasing protective factors against breast cancer.
Breast cancer risk factors you cannot change
Some risk factors for breast cancer cannot be changed. But having these risks does not mean you will get the disease.
These risk factors for breast cancer are:
Gender (women are more likely to get breast cancer than men)
Age
Family history of breast cancer
Genetic mutations
Causcasian
History of breast cancer (women who have had breast cancer and three to four times more likely to have a recurrence)
Dense breast tissue
Benign breast conditions
Menstruation at an early age and late menopause
Breast cancer risks related to lifestyle
Women can reduce the breast cancer risk factors related to lifestyle. In doing so, not only do women lower their odds of developing breast cancer, they also improve their overall health.
Lifestyle risk factors for breast cancer:
Obesity or being overweight
Alcohol consumption
Sedentary
Poor diet
Oral contraceptive use
Hormone replacement therapy
Not breastfeeding
Not having children or having them later in life
Controversial risk factors for breast cancer
Research is examining a number of other factors in relation to developing breast cancer. No conclusive causal links have been made, but experts recommend limiting your exposure. Controversial risk factors for breast cancer include environmental toxins, chemicals in the diet and personal care products, secondhand smoke, high-fat diets, and working the night shift.
Bottom line
Every woman is at risk for developing breast cancer. The exact causes of this potentially life-threatening disease are unknown, but women can reduce their risk of developing breast cancer by doing breast self exams, keeping regular doctor appointments, getting mammograms starting at age 40 (unless your doctor recommends otherwise), staying up to date on new findings, and changing lifestyle factors that can lead to the disease.
Learn more about breast cancer