Intention Matters Most!
It's spring. We're feeling alive and our hearts are glowing. What a perfect time to give back. The best part - it costs nothing!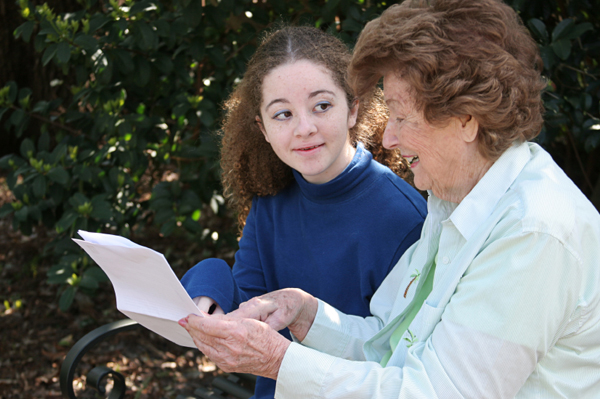 In spring, a young man's fancy turns to love… and for women, it's spring cleaning. Why not make this season the perfect time to clean out our closets and our hearts by giving back. Here are two dozen ways to give back that cost nothing… and give us everything.
Ways to give back that cost nothing
1.    Donate used blankets and towels to the local animal rescue.2.    Volunteer to babysit for a neighbor who is out job searching.3.    Help pick up trash in your neighbor and at the local park.4.    Write letters to US soldiers overseas. www.letterstosoldiers.org5.    Read to the blind.  www.rfbd.org6.    Give your sanitized, good condition toys to your church daycare.7.    Donate professional clothes to low-income women looking for jobs.  www.dressforsuccess.org8.    Sign up with the Big Sisters or Big Brothers program.  www.bbbs.org 9.    Donate used cell phones for soldiers.  www.cellphonesforsoldiers.com10.  Donate prom-type dresses so girls who can't afford their own can go to the prom. www.cinderellaproject.net,  www.glassslipperproject.org,  www.operationfairydust.org11.   Help a senior citizen with shopping, cooking and other daily chores.12.   Stop in to say hello and offer a helping hand to an ailing neighbor.13.   Donate used wheelchairs, walkers and crutches to the local Kiwanis. www.kiwanis.org14.   Adopt a grandparent and invite them to visit your home.15.   Offer computer instruction to a senior citizen.16.   Donate used furniture to group homes and halfway houses in your area.17.   Recycle. Recycle. Recycle.18.   Volunteer your time, special skills, and talents to the support group of your choice.19.   Give your used books and magazines to schools.20.   Help a senior with yard work, raking autumn leaves, or snow shoveling.21.   Give time to organizations like Meals on Wheels and Make a Wish Foundation.  www.mowaa.org , www.wish.org22.   Share shoes still in good shape with those worldwide who need shoes.  www.soles4souls.org23.   Donate all kinds of clothes to various organizations who help the homeless and those in need.24.   Smile!  It will brighten someone's day.
Make giving back a family project.  The message it will give your kids is priceless… and it costs nothing!

Learn more about giving back
Volunteering opportunities and ways to give back
Selecting volunteer projects for your child
Teaching charity to our children