Witness
To Darkness
While the Presidential candidates debate over how to fight terrorism in Afghanistan, women in that country face a day-to-day worsening situation, in which they still suffer from domestic violence, are killed in "honor murders," used to pay off debt, denied basic education and health care, and commit suicide to escape a life in which there is little or no reflection of their basic human worth.
(page 4 of 4)
But despite the difficulties, she also experienced "deep acceptance, generosity and common humanity" with Afghanistan's people, who treated her with the graciousness offered to an honored guest.
"Very often all the village elders would come out and greet me after my arrival," she remembers. "They'd offer me the most comfortable place to sleep and give me a donkey and armed men to protect me during next day's travel. At night when we reached our destination those men would talk to the authorities of the village and make sure I would be given the same protection they had given me. Then they would return home to their families."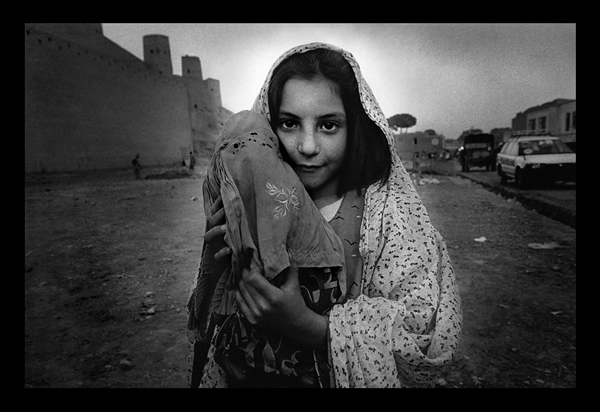 Denise, who worked with Oscar-nominated director Christian Frei on the documentary "The Giant Buddhas," now works with the Global Oneness Project, a small group of artists based in San Rafael, California, who have been traveling across continents creating short films about innovative individuals and programs addressing the world's challenges with compassion and sense of global responsibility. With the Global Oneness Project, she continues to raise awareness about the role of women's wisdom for a healthy and sustainable future.

"Our shared world, and life itself, will benefit greatly if we honor women's intelligence and instinctual power," she says.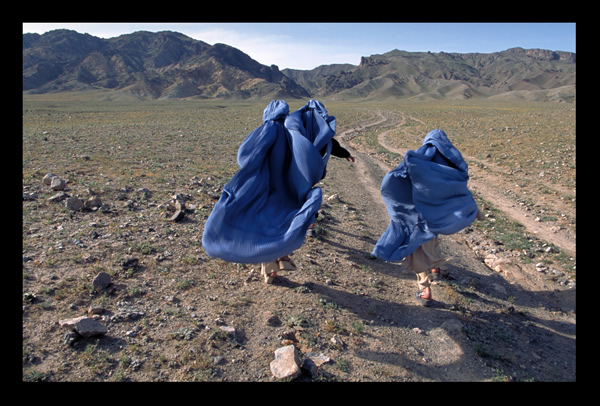 There's a long road ahead in Afghanistan, where girls and women continue to be forced into marriages. Many brides are under 16 and suffer physical and psychological violence from husbands and male family members. Female literacy is only 16%. Self-immolation rates for women in Afghanistan are higher than in any other country, and Afghanistan is the only country in which women's suicide rater is higher than men's.

"People say I was brave to travel like this,' says Denise, "but I am not the courageous one. I could leave. These women, they cannot leave – they have no choices. They have to stay. I am not the brave one, they are."