Witness
To Darkness
While the Presidential candidates debate over how to fight terrorism in Afghanistan, women in that country face a day-to-day worsening situation, in which they still suffer from domestic violence, are killed in "honor murders," used to pay off debt, denied basic education and health care, and commit suicide to escape a life in which there is little or no reflection of their basic human worth.
(page 2 of 4)
Once in the country, Denise traveled from city to desert, meeting the people, speaking with them, photographing the women. Again and again she came face to face with darkness.
"I saw more suffering than I would ever have expected," she says. "For most women life has not changed much after the fall of the Taliban. Apparently there are more opportunities: women can go to school, have access to health care and go to work, but in reality these possibilities are mostly restricted to Kabul and some places in Northern Afghanistan that are more liberal." Zabalaga remembers a woman from Herat telling her:
They opened the doors to the schools and the schools have become our extended prison.
"Women can be arrested for traveling without a male relative or for talking to strangers," Denise explains. "If a woman is raped it is likely that she will be put into prison, for her own protection!"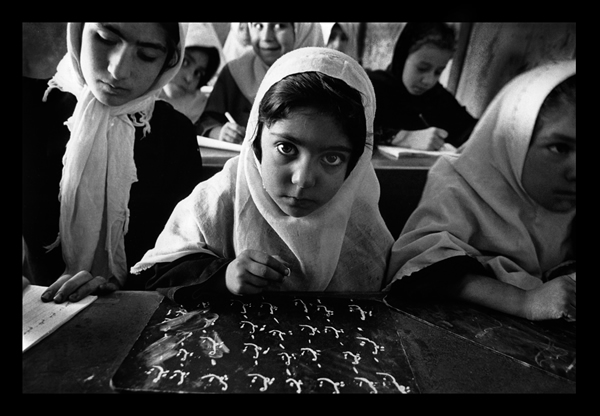 When Denise asked women about their feelings...