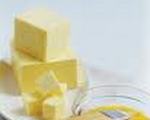 Prep: 30 min
Cook Time: 1 hr
Total: 1 hr 30 min
Serving: 10
Crunchy buttery Zwiebach with Walnuts will become a family favorite.
Ingredients
1 cup butter, clarified and chilled
1 cup sugar
3 eggs
1 teaspoon vanilla
3 1/2 cups flour, sifted
1 teaspoon baking powder
1 cup ground walnuts
1 1/2 teaspoons ground cinnamon
1/2 cup sugar
Directions
Cream butter with 1 cup sugar until light and fluffy. Add eggs one at a time, beating well after each addition. Add vanilla.
Sift flour and baking powder together; add gradually to batter. Mix well. Stir in walnuts. Form dough into three loaves about 15 inches long.
Place on a cookie sheet and bake at 350 degrees F for 15 minutes. Remove from oven; cut loaves in 1/2 inch slices. Dip each slice into a mixture of 1/2 cup sugar and cinnamon. Return to cookie sheet and bake at 250 degrees F for 40 to 45 minutes.