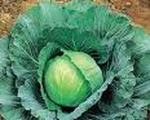 Prep: 1 hr 25 min
Cook Time: 3 min
Total: 1 hr 28 min
Serving: 12
This White Cabbage Slaw has a vinegar and herb dressing.
Ingredients
2 1/2 cups sugar
2 cups sugar
1 cup water
2 medium heads cabbage, shredded
2 tablespoons salt
1 bunch celery, coarsely chopped
1 green pepper, seeded and coarsely chopped
1 red pepper, seeded and coarsely chopped
1 teaspoon mustard seed
1 teaspoon celery seed
Directions
Combine sugar, water and vinegar. Boil for 3 minutes. Cool. Mix salt with shredded cabbage. Let stand 1 hour. Squeeze out excess water. Mix remaining ingredients with cabbage and pour over vinegar mixture. Toss well. Keep tightly covered in refrigerator. Will keep 3 or 4 weeks.