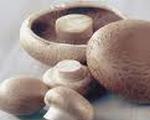 Prep: 15 min
Cook Time: 25 min
Total: 40 min
Serving: 4
Vegetable Quinoa is a hearty grain flavored with mushrooms, garlic and peas.
Ingredients
1 cup uncooked quinoa
2 medium carrots, diced
2 cups white mushrooms, sliced
3 garlic cloves, fnely choppped
1/2 teaspoon ground ginger
3/4 cup frozen peas
1/2 cup green onions, sliced
1 teaspoon chicken bouillon granules dissolved in 2 cups hot water
Directions
Rinse quinoa in a strainer until water runs clear. Let drain and set aside.
In a large skillet, bring 1/2 cup water to a simmer over medium-high heat. Add carrots and cook about 2 minutes, Add mushrooms, garlic and ginger. Cover and cook until mushrooms are tender. Uncover and cook 3 minutes longer or until most of the liquid has evaporated.
Add quinoa and stir 1 minute. Add 2 cups water with chicken bouillon to quinoa. Bring to a simmer and cover. Cook for 12 minutes or until quinoa grains are tender and liquid is absorbed.
Add peas, cover and continue cooking for 5 more minutes. Transfer to a bowl and stir in green onions.