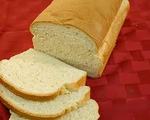 Prep: 25 min
Cook Time: 20 min
Total: 45 min
Serving: 4
Make sure to yodel while you prepare Tyrolean Dumplings. Serve them with a bit of melted butter next to a pot roast and your family will yodel too.
Ingredients
4 slices white bread, crust removed and cubed
1/2 cup bacon fat
1 1/2 cup flour
1 cup milk
1 egg
1 egg yolk
1/2 teaspoon dried basil
1 tablespoon fresh parsley, chopped
salt and pepper to taste
Directions
Add bread cubes to bacon fat and let cool; set aside.
Mix flour, milk and eggs; add seasonings and pour over bread cubes. Let stand 15 minutes to absorb liquid. Flour hands and knead dough; shape into dumplings. Cook in boiling salted water for 15 minutes, covered, over low heat.