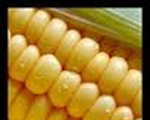 Prep: 5 min
Cook Time: 35 min
Total: 40 min
Serving: 8
Traditional Polenta accomodates a variety of savory sauces.
Ingredients
4 cups water
1 tablespoon salt
2 cups yellow cornmeal
Directions
In a 10 inch skillet, bring water and salt to a full, roiling boil.
Slowly add cornmeal, stirring constantly with wire whisk--mixture will get very thick. With spatula, smooth top.
Turn heat very low and cook, uncovered without stirring, until thick crust forms around the edge and mixture is firm--about 20 minutes.
To serve: With spatula, loosen around edge and underneath. Invert on large round platter.