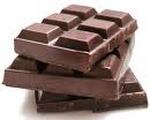 Prep: 20 min
Cook Time: 25 min
Total: 45 min
Serving: 16
Flavored with cocoa, cinnamon and coffee, Tex Mex Sheet Cake with Icing will disappear at your next family gathering.
Ingredients
1 1/4 cups butter
1/2 cup unsweetened cocoa
2 tablespoons instant coffee
1 cup water
2 cups flour
1 1/2 cups brown sugar
1 teaspoon baking soda
1 teaspoon ground cinnamon
1/2 teaspoon salt
1, 14 ounce can sweetened condensed milk
2 eggs
1 teaspoon vanilla
1 cup confectioner's sugar
1 cup toasted slivered almonds or pecans
Directions
Preheat oven to 350 degrees F. In small saucepan, melt 1 cup butter; stir in 1/4 cup cocoa and 1 tablespoon coffee, then water. Bring to a boil; remove from heat.
In a large mixer bowl, combine flour, brown sugar, baking soda, cinnamon and salt. Add cocoa mixture; mix well. Stir in 1/3 cup sweetened condensed milk, eggs and vanilla.
Pour into a greased 15 by 10 inch jellyroll pan. Bake 15 minutes or until cake springs back when lightly touched.
Make Icing: In small saucepan, melt remaining 1/4 cup butter, 1/4 cup cocoa and 1 tablespoon coffee. Add remaining condensed milk; stir in confectioner's sugar and nuts. Spread on warm cake.