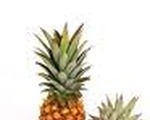 Prep: 25 min
Cook Time: 25 min
Total: 50 min
Serving: 8
Party on with Sweet Sour Fondue!
Ingredients
1 pound bulk pork sausage
2 (5 ounce) packages party sized smoked sausage links
1 (20 ounce) can pineapple chunks
1 jar maraschino cherries, drained
3 tablespoons each honey, vinegar
1 tablespoon soy sauce
2 tablespoons cornstarch
Directions
Shape bulk sausage into 1-inch balls. Brown balls and links in skillet together. Remove sausage from skillet; drain. Reserve 2 tablespoons pan drippings.
Drain pineapple, reserving juice. Place juice in fondue pot. Add honey, vinegar, soy sauce and cornstarch to pineapple juice; blend until smooth. Add reserved pan drippings. Bring to a boil, stirring constantly. Add sausage, pineapple and cherries; mix well. Simmer for 15 minutes.