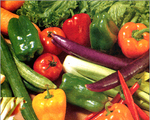 Prep: 30 min
Cook Time: 45 min
Total: 1 hr 15 min
Serving: 4
Sweet and Pungent Chicken Wings will have your guests coming back for more.
Ingredients
1 egg
6 tablespoons water
1/2 cup flour
1 teaspoon salt
12 chicken wings, wing tips removed
1/2 cup vegetable oil
1, 8 ounce can pineapple chunks in juice
1/3 cup cider vinegar
2 tablespoons brown sugar
1 teaspoon soy sauce
1 red bell pepper, seeded and cut into 1 inch chunks
1, 6 ounce package frozen pea pods
1/2 cup water chestnuts, sliced
4 tablespoons cornstarch
2 tablespoons water
hot cooked rice
2 tablespoons cashews
Directions
Beat egg lightly in a medium bowl. Stir in water, flour and salt; mix well. Add chicken wings, turn to coat. Let stand 20 minutes.
Drain juice from pineapple into a 2 cup measure; add water to make 1 cup liquid; stir in vinegar, brown sugar and soy sauce. Combine cornstarch and water in a small cup.
Heat oil in a large skillet. Lift chicken wings from batter and fry a few at a time, 10 minutes on each side, until brown and tender. Remove to drain on paper towels. Keep warm on serving platter. Pour fat from skillet into a 1 cup measure; return 2 tablespoons to skillet.
Add red pepper, pea pods and water chestnuts; stir fry for 3 minutes or until vegetables are crisp-tender. Remove and set aside.
Pour pineapple mixture into skillet; heat thoroughly. Return vegetables with pineapple cubes to skillet. Stir in cornstarch mixture. Cook several minutes until vegetables and pineapple glisten and mixture thickens.
Arrange rice on platter; top with wings; spoon vegetables and sauce over wings; sprinkle with cashews.