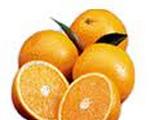 Prep: 20 min
Cook Time: 25 min
Total: 45 min
Serving: 20
Nothing like a cup of Swedish Glog on a cold winter's night in front of the fire.
Ingredients
4 whole cardamon pods
1/4 cup broken cinnamon sticks
25 whole cloves
rind of 1 orange
1 cup whole almonds, blanched
2 cups sugar cubes
1, 4/5 quart bottle brandy
8 cups port wine
8 cups burgundy wine
1 1/2 cups raisins
halved orange slices studded with cloves as garnish
Directions
Remove seeds from cardamon pods--about 20-25 seeds; tie with cinnamon, cloves and orange peel in a cheesecloth bag.
In a large saucepan, combine half the port, half the burgundy and the raisins; add cheesecloth bag. Simmer covered, 15-20 minutes. Add the remaining wine and the almonds; heat through.
Place sugar in another saucepan. Warm about 1/3 of the brandy; pour over the sugar and light with match to flame. When sugar has melted, extinguish flame by pouring in the remaining brandy. Add sugar mixture to wine mixture. Serve warm. Float a orange slice with clove in each cup to garnish.