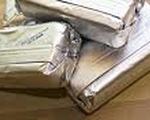 Prep: 15 min
Cook Time: 35 min
Total: 50 min
Serving: 4-6 People
Keep these no fuss ingredients on hand when you have to make a quick dessert. This surprise cheesecake can be served warm or cold.
Ingredients
2 cans of crescent rolls
11/2 cups sugar
1 teaspoon vanilla
1 teaspoon cinnamon
2-8 ounce packages cream cheese softened
1 stick butter
Directions
Preheat oven to 350 degrees F.
Press one can of crescent rolls into the bottom of a 9 x 13 inch baking pan, taking care to pinch the seams.
Mix softened cream cheese, 1 cup sugar and vanilla until creamy.
Spread over crescent roll layer in pan.
Cover with second can of crescent rolls.
Melt butter and pour over the top.
Mix cinnamon and the 1/2 cup of sugar together. Sprinkle over melted butter.
Bake for 30-35 minutes. Serve warm or cold.